Toyota Shows off S-FR concept ready to race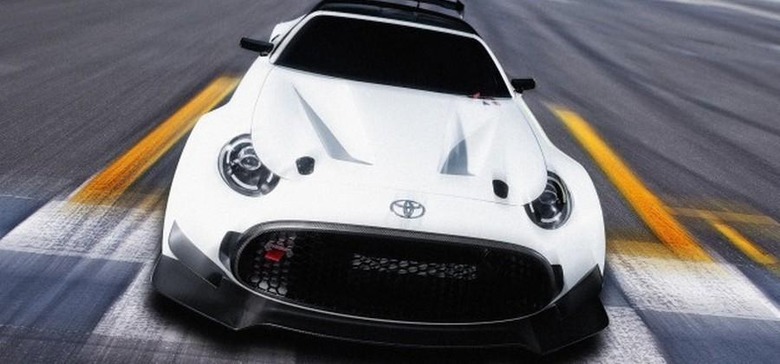 The first time we caught a glimpse at the Toyota S-FR was back in October when the car was unveiled at the Tokyo Motor Show along with two other concepts. The original concept that Toyota unveiled might have been too cute for the enthusiasts and performance fans, but the latest version certainly looks meaner.
Toyota has unveiled some new renderings of the S-FR that looks like it is ready for a day at the track. Whereas the original yellow car we saw was rounded and soft looking, the new racing S-FR has a big wing on the back, canards on the front bumper, and an aggressive splitter out front.
A large rear wing sits up high to grab the clean air for downforce and the car has flared fenders that could cover larger tires and wheels. This S-FR concept also has a rear diffuser meant for better performance on the track.
The car looks different on the front with a new hood with vents and some carbon fiber trim. We still don't know for sure if Toyota will build this litter car, but if it does we certainly hope the the racing version we see here will come to market as well. The original concept car uses a 1.5L four making 128hp and 109 lb-ft of torque.
SOURCE: Car and Driver