Toyota S-FR tipped to pack 1.5L 128hp four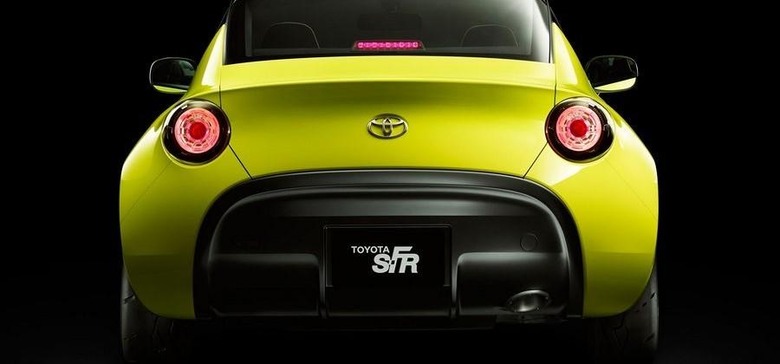 A few days back Toyota unveiled three new concept cars that will be on display at the Tokyo motor show. Among those cars was the slightly odd looking S-FR sports car. A forum set up specifically for that car now claims to have the specifications for the concept car, how exactly why got them is unclear so salt is needed.
According to the forum, the S-FR will feature a 1.5L four-cylinder engine and will produce 128hp and 109 lb-ft of torque. The engine is said to be the 2NR-FKE, a tuned version of the same engine used in the Japanese Corolla.
The engine is mated with a 6-speed manual transmission. Weight is 2160 pounds making it a very lightweight car and the fuel economy is tipped at 47mpg. We are hoping a version of this car makes it to the US with a larger engine.
It could be a nice little competitor to the Mazda MX-5 for the lightweight sports car crown. The MX-5 has a similarly powerful engine in Japan at 130hp, though the US MX-5 has more power. Claims are that the price for the car will be a bargain coming in at about $10,000 less than the MX-5 which is an affordable car in its own right.
SOURCE: MotorTrend