Toyota recalls Scion iQ over airbag failure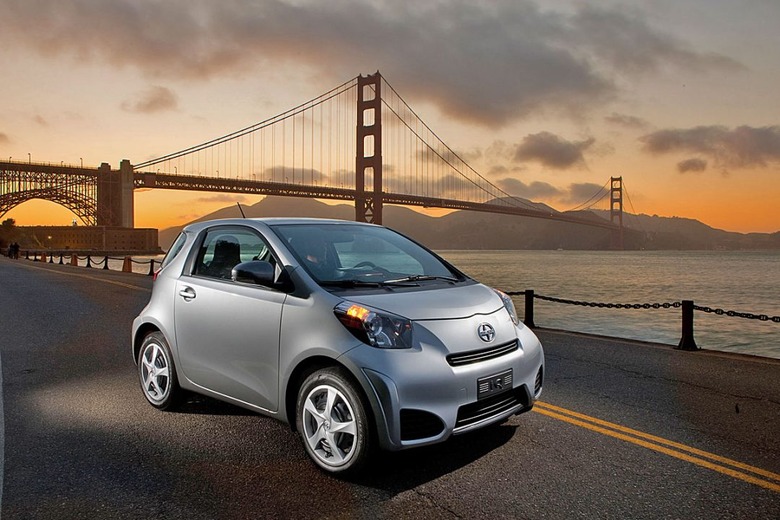 Toyota's tiny Scion iQ is facing a recall over a potentially big problem, with the dinky four-seater being called back after a fault potentially preventing the airbag from safely deploying was identified. The issue centers on cabling for safety sensors under the front passenger seat, which – if damaged by foreign objects near the seat rails – might stop the airbag from firing in a crash, or the seat belt pre-tensioner from working properly.
Innocently running the passenger seat forward and backward, with objects in the rear footwell, could be enough to incur damage, Toyota has warned. "Cables for the sensors located in the seat track can come into contact with an object placed near the seat track and become damaged" the Japanese company's US arm said in a statement on the recall, "as the front passenger seat slides forward or backward."
However, no actual crashes or injuries have been recorded as a result of the fault, and Toyota says it will only begin notifying owners from early December. The repair process – which involves examining the sensors and cables for damage, and then fitting new protective covers – takes around an hour, the company claims.
Approximately 11,200 2012 and early 2013 Scion iQ models are affected by the recall, the latest in a series of safety call-backs for Toyota. In October, the company announced that as many as 7.43m vehicles were at potential risk of an electric window switch overheating or even catching on fire. Earlier in 2012, more than three quarters of a million cars were recalled after suspension issues were identified.