7.43 million Toyota recalls over flaming switch fears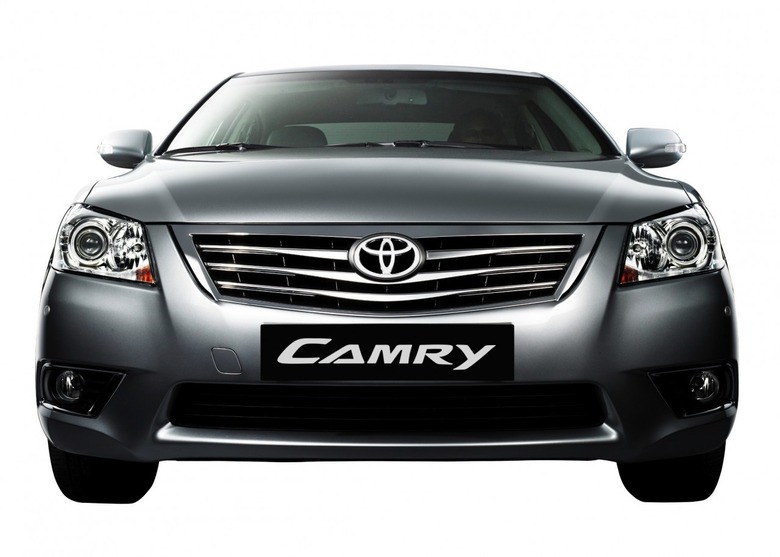 Toyota has been forced to recall a whopping 7.43m cars worldwide over fears that a dodgy power window switch could pose a fire risk, the latest in a series of embarrassing safety stumbles for the Japanese firm. The problem, which affects a span of Toyota vehicles from the cheapest through to some of the company's most expensive models, is down to unevenly applied grease to the driver's side electric window control which, the car company warns, could lead to excess heat, melting or smoking of components, and even an impromptu armrest fire.
In the US, approximately 2.5m vehicles will be affected, including the Yaris, RAV4, Camry and Camry Hybrid, Highlander, and Corolla. All of the impacted cars date between the 2007 and 2009 model years, with the issue being inconsistently applied lubricant to the inside of the switch that could become carbonized and stop doing its essential lubrication work.
"The driver's side PWMS may experience a "notchy" or sticky feel during operation. If commercially available lubricants are applied to the switch in an attempt to address the "notchy" or sticky feel, melting of the switch assembly or smoke could occur and lead to a fire under some circumstances.

The "notchy" or sticky feel may be caused by an uneven application of the grease during the switch assembly process at the supplier. If the grease is not applied evenly, frequent use of the switch and normal operation may cause the grease to become carbonized and may eventually result in the deterioration of its lubricating properties" Toyota
Outside of the US, there will be roughly 1.4m recalls each in Europe and China, while Toyota says around 650,000 will be affected in Australia. 500,000 cars in the Middle East and 450,000 in Japan will require attention as well.
No accidents or deaths have occurred from the fault, Toyota insists, and it can be addressed with the reapplication of a different grease. Earlier this year, Toyota was forced to recall 778,000 cars after a risk of suspension collapse was discovered, while several hundred thousand cars – including models from Toyota's premium Lexus marque - have been recalled for stuck accelerator risk.
Those who believe their Toyota may be affected can check their VIN number at the company's recalls site to see the status. Toyota says it will be contacting owners in late October if their cars are impacted, with the repair to be completed free of charge and in a process taking roughly an hour.