144k Lexus recall adds to Toyota's stuck-accelerator woes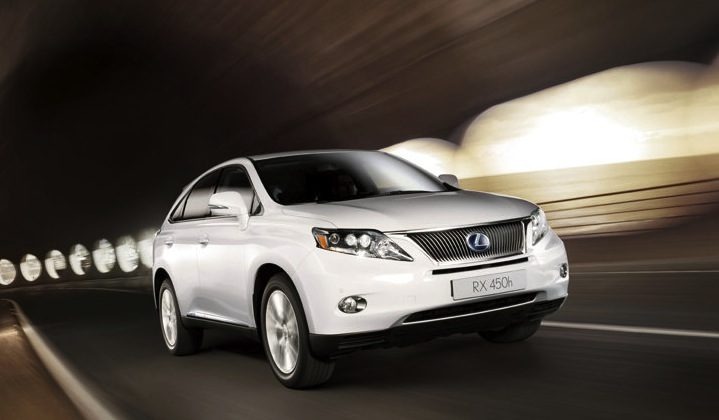 Toyota can't seem to catch a break from cars that are desperate to accelerate, with the Japanese company recalling a further 144,000 vehicles after spotting issues with mats jamming the gas pedal. Two models of 2010 Lexus SUV – including Toyota's hybrid version – have been added to an existing recall over concerns that the floor mats could inadvertently cause the accelerator pedal to jam.
The 2010 Lexus RX 350 and the 2010 Lexus RX 450h – amounting to approximately 131,800 vehicles and 22,200 vehicles respectively – are the cars in question. Owners should expect a safety recall notification by first class mail in early August 2012, Toyota says.
This latest batch of cars adds to hundreds of thousands of existing Lexus recalls for the same floor mat accelerator issue. Back in February 2011, Toyota voluntarily recalled around 20,000 2006 and early 2007 GS 300 and GS 350 AWD sedans so as to modify the plastic pad set into the carpet around the accelerator.
At the same time, it also recalled around 760,000 earlier RX models, and added a further 1.4m cars from its Lexus and Toyota stables – including RAV4 and 4Runner models – to a 2009 recall for a similar mat issue.
Toyota says that, if Lexus owners experience a problem with a stuck accelerator before the recall amendments can be made, drivers should brake and guide the car to the side of the road, putting it into neutral.