Toyota Prius c Persona Series is limited to 1500 units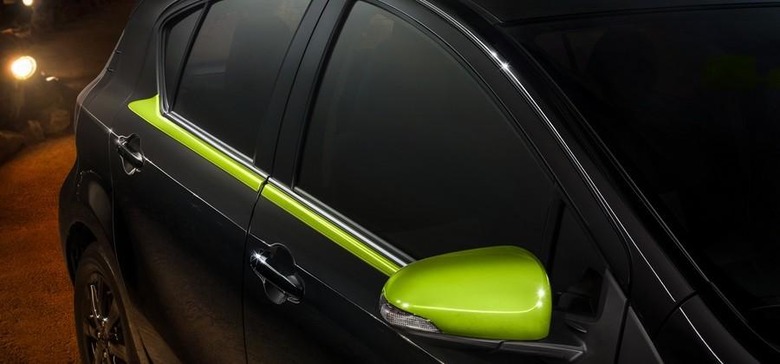 Toyota has announced a special edition of the Prius c hybrid that brings style to the fuel sipper that some buyers will appreciate. The special edition is called the Prius C Persona Series and only 1500 units will be made with sales starting in December. Two versions of the Person series will be offered, differing only in trim color.
The main body color for the Persona series will be black and buyers can choose Electric Lime or Cherry Pearl trim colors to go along with it. The contrasting colors are added to the lower front grille trim, under the headlights, and on trim near the side windows. The trim color also covers the mirrors on each side.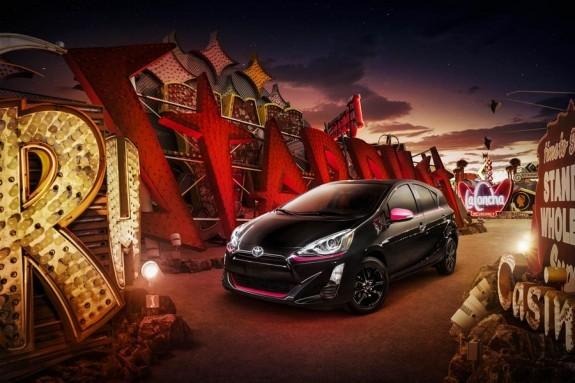 Persona series Prius c cars will also get special 15-inch black wheels and Persona Series badges. Prius c cars come in a numbered grade scale with the Special Edition built on grade Two. It comes with fabric trimmed seats, 6-way driver's seat, 60/40 folding rear seats, cruise, cargo area cover, and engine immobilizer.
The big feature with the Prius c is fuel economy with the car rated for 53mpg in the city. Pricing for the Persona Series Prius c is unannounced at this time. The engine in the Prius c is a 1.5L four-cylinder with 73hp and 82 lb-ft of torque paired with an electric motor and battery system.
SOURCE: Toyota