Toyota insists "we're not boring" to Millennials with GR sub-brand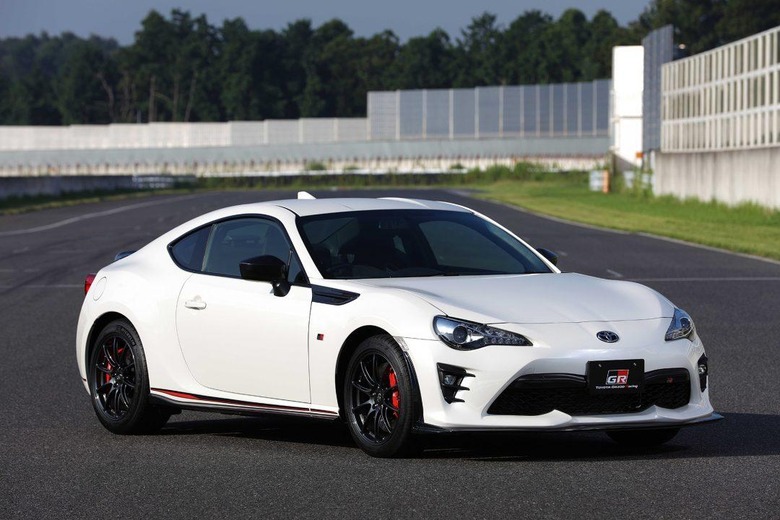 Millennials are the fascination and frustration of the auto industry, and now Toyota has a new scheme to try to encourage young drivers into its dealerships. Having killed off Scion last year, arguing that the sub brand had lost its relevance as Toyota's own line-up was more encompassing, now it's time for a new sub brand. This one, though, focuses even more explicitly on motorsports.
Toyota revealed its plans in Japan today, taking the wraps off what the automaker is calling GR. That's a reference to Toyota Gazoo Racing, the company's various competition projects that include WRC, WEC, and Nurburgring teams. The hope is that younger drivers will be wooed by a racing halo.
Still, this is Toyota we're talking about, and so while there are plenty of models in the initial GR line-up, none are going to light too great a fire underneath you. There's a Prius PHV GR Sport, for instance – a GR version of the Prius Prime as the hybrid is better known in the US – along with an Aqua GR Sport, built on the car Americans know as the Prius C.
A Prius GR Sport and Vitz GRMN – known in the US as the Yaris – will follow, as will the Japanese equivalent of the Prius V. Arguably the most obviously sporty will be the Toyota 86 GR, which will tweak the affordable coupe that was itself a rebrand of the Scion FR-S.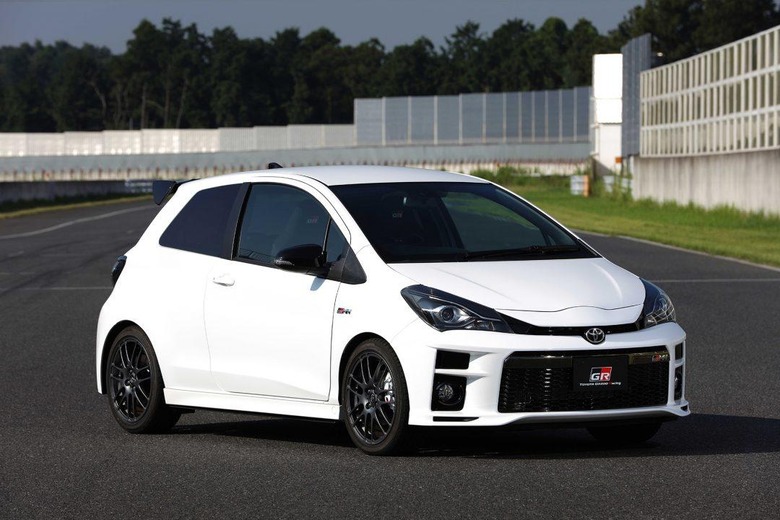 As with sibling Lexus' F SPORT packages, the GR treatment won't include extra power from the engines: that'll be reserved for GRMN cars. Instead, it'll focus on sport-tuned suspension and styling tweaks inside and out. Most of the variants will have GR-branded instrumentation, for instance, along with fancier aluminum pedals, leather wrapping to the shifter knob, and more distinctive stitching on the seats.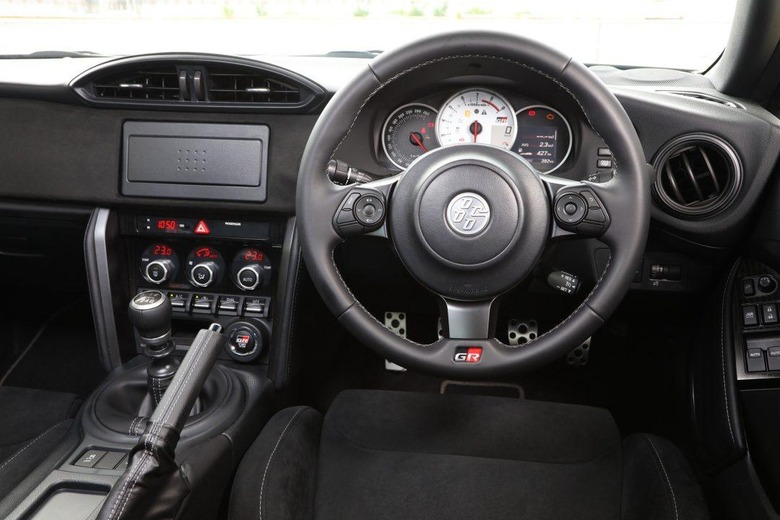 Again, the 86 GR goes furthest. In GR form it'll have Sachs shock absorbers, Rays wheels in forged aluminum, and upgraded brakes with six pistons at the front and four at the rear. There'll be a Torsen limited-slip differential, along with Recaro seats inside.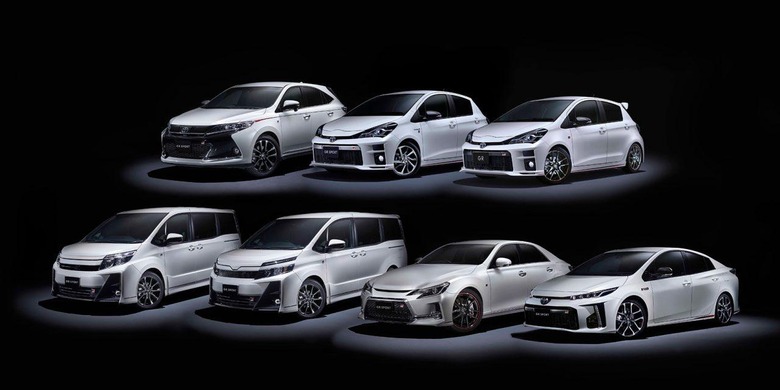 Toyota plans to eventually roll out the GR range to Europe, though there's no word on whether it'll reach North American shores. At the same time, it'll continue to push ahead with hybridization, in addition to exploring semi-autonomous and autonomous technologies.