Toyota GR HV Sports concept gives 86 a hybrid, targa makeover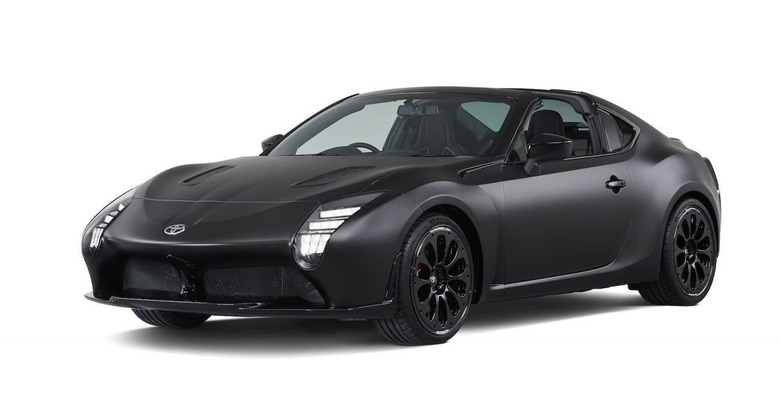 Toyota may be a huge automaker, but it's seldom accused of being an especially exciting one, something it hopes to change at the Tokyo Motor Show 2017 this month. Though the company does have a crossover concept to show off, the Toyota Tj Cruiser, it's hoping a more enthusiast-centric car will get it more attention. That's the Toyota GR HV Sports concept, and it's shaping up to be quite special.
Since this is Toyota, creator of the Prius, we're talking about here, the GR HV Sports concept isn't exactly profligate in its use of hydrocarbons. In fact, it's a hybrid, with a battery accompanying the gas engine. That's mounted near the center of the concept, to help preserve the all-important front-rear balance.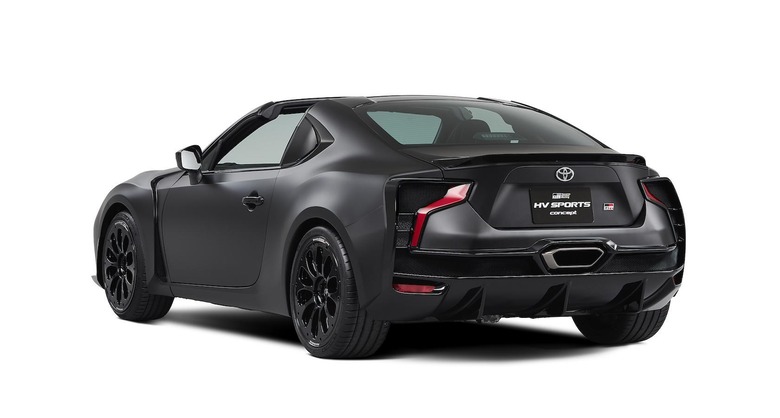 On the outside, Toyota has borrowed from the Totora Gazoo Racing TS050 Hybrid race car, which you might know from the World Endurance Championship. There are unusual, stacked LED headlamps and aluminum wheels, while the rear diffuser is noticeably similar to that of the race car. Toyota finishes it all in matte black paint.
If things look fairly familiar to you, your eyes are not mistaken. Toyota has apparently used the Toyota 86 – formerly known on US shores as the Scion FR-S – as its donor vehicle for the concept. Unlike the hard-top only 86, though, the GR HV Sports gets a targa top, removable for those who want some sun with their hybrid.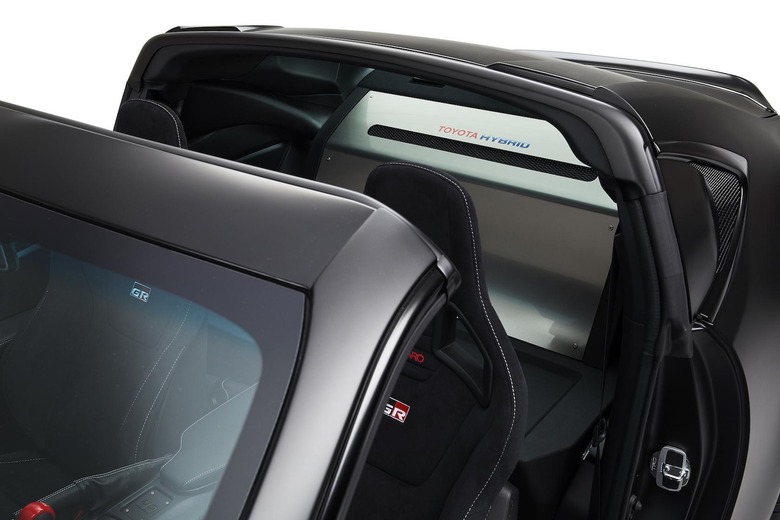 The "GR" is a reference to Toyota's new sub-brand. Launched in September, just as the GR HV Sports is a nod to the Totora Gazoo Racing car, the "GR" is a reference to Gazoo Racing that has not only WEC but WRC and Nurburgring teams. It'll offer a variety of heated-up variants of Toyota's existing range, including everything from body kits for your Prius plug-in, through to tuned engines and sports suspension.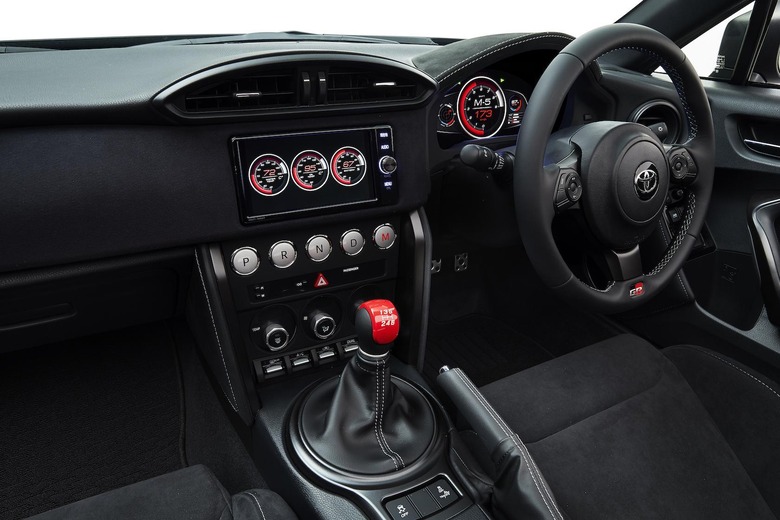 Toyota hasn't said anything about power numbers for the GR HV Sports, but we do have a few intriguing drivetrain details. The interior – where the Toyota 86 resemblance is clearest – has a selection of push-buttons to control the automatic transmission, but there's also a pseudo stick shift that allows you to row through six manual-style gears in a traditional H-pattern. That stick is topped by the starter button.
Can we expect a production vehicle? Toyota isn't saying at this point, though the company has considered – and rejected – plans for a convertible 86 in the past. It'll likely be watching the reception at the Tokyo Motor Show kicking off at the end of October to decide whether to go ahead or not.