At the North American International Auto Show, Toyota has debuted its FT-1 sports car concept. Though this beast won't be hitting production, it does hint at what Toyota could have in its future — the name, after all, stands for "Future Toyota". The concept was the brainchild of Calty Design Research a la Gran Turismo, being conceived about two years ago and since then going on to be developed into a full concept embodying the auto maker's coupe design.
The Toyota FT-1 draws inspiration from some of Calty's other concept designs, namely 2007's FT-HS and Lexus' LF-LC back in 2012. It also builds upon some foundations set by Toyota's sport coupe offerings, such as the Scion FR-S, the Supra, MR2, the 2000GT, and more. The latest concept design ushers in Calty's forty years of operation, and is said to blend together both "emotional and rational factors".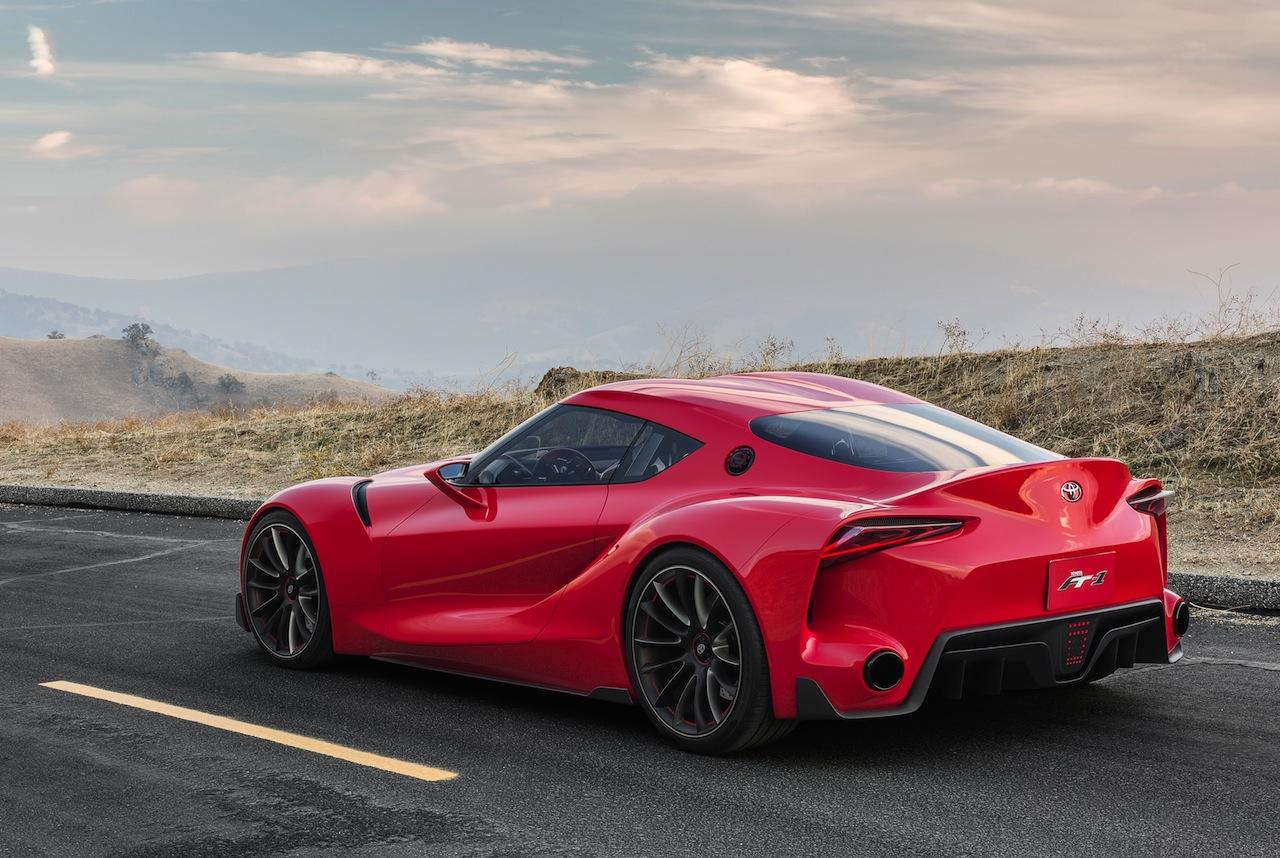 There are no specifications for the car, as it is purely a design concept. The design is more than enough to note, however, with a very muscular body with vents and inlets galore. Beyond this, once the coupe gets up to high speeds, a rear wing — retractable — deploys with a forward tilt to increase the down force. Everything about the design makes it ready for the race track.
Said Kevin Hunter, President of Calty Design Research: "Sports cars represent the ultimate driving expression in its purest form. As car enthusiasts ourselves, this is the kind of project we dream about working on. Beyond its obvious five-alarm visual impact, FT-1 is symbolic of a new chapter for Toyota Global Design. This provocative concept truly captures the passion, excitement, and energy of the Toyota we are evolving into and embodies elements of the emotion and performance that Toyota will imprint upon future production designs."
SOURCE: Toyota