Toyota FT-1 chief designers talk sportscar concept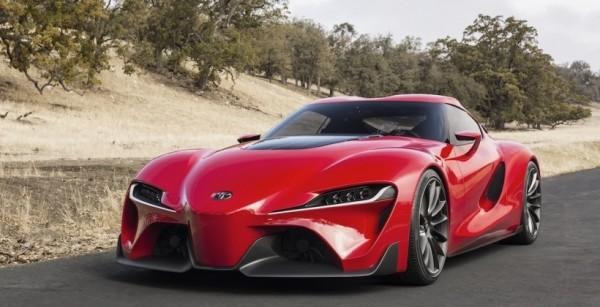 In January, Toyota took the wraps off its FT-1 sports car concept, a monster of a vehicle that wasn't slated for production. A single model of the FT-1 concept was constructed, however, and Jay Leno managed to get up close and personal with it, talking with some of its head designers and giving enthusiasts a solid look into the beast.
The video is nearly 15 minutes long, and includes talks with Alex Shen and William Chergosky, both of whom were chief designers for the exterior and interior. Design is obviously the primary focus of the video, with both Chergosky and Shen discussing the inspiration behind it, among others.
The concept is as impressive on video as it was during the auto show debut, and it is mentioned multiple times instances of both Japanese and Italian influence. Still, Shen says the design isn't yet perfect, going so far as to state, "I think what we're lacking is the emotional factor ... and affordability."
That statement is particularly poignant, given the claim upon debut that the concept blends together "emotional and rational factors". Despite mention of affordability, there's still no guarantee the FT-1 will ever enter production, though the possibility of such a future is touched upon.
SOURCE: Auto Blog