Toyota Ever-Better Expedition Ultimate Utility Vehicle Is A Van/truck Mashup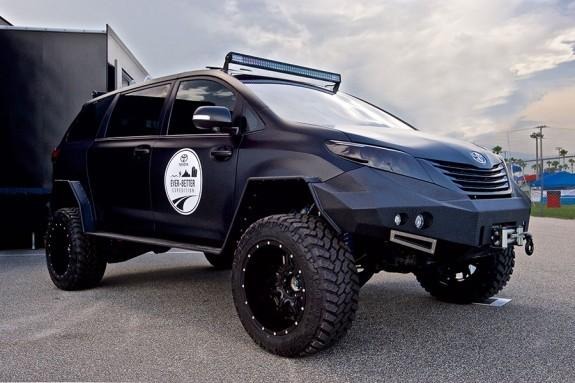 Toyota has unveiled a sweet new concept car that will be on display at SEMA when the show kicks off. The vehicle is called the Ever-Better Expedition Ultimate Utility Vehicle and it started life as a Tacoma truck. The first time this car was shown was back in June of 2015 when it was part of the North American leg of the Toyota Ever-Better Expedition that spans five continents.
That leg spanned 110 days and nine vehicles drove 16,500 miles through some of the toughest conditions in North America. The UUV is a Toyota Sienna van that is retrofitted onto a Tacoma truck chassis.
Under the hood, the Tacoma engine was fitted with a TRD supercharger for more power. The UUV also gets 22x12-inch Monster Energy off-road wheels and Hemi steering. The truck will be on display at SEMA for all to see. It won't be the only cool ride at the Toyota booth.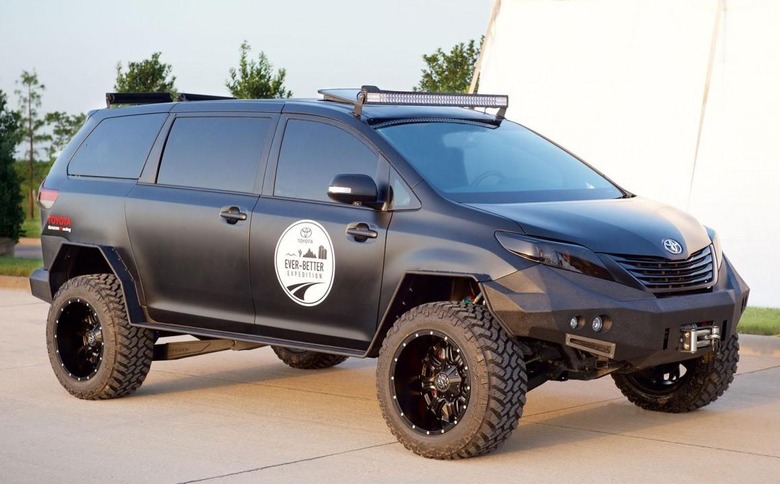 The Joe Gibbs Racing #19 Toyota Camry will be in the booth, the same car that landed two wins in the Sprint Cup this year. The 2015 Toyota RAV4 crossover Ryan Millen races in the Rally America series will be on display. Toyota will also have some classic cars at the show, including a 1995 Supra twin turbo.