Toyota Announces FR-S Roadster And I-ROAD Tandem Seater Concepts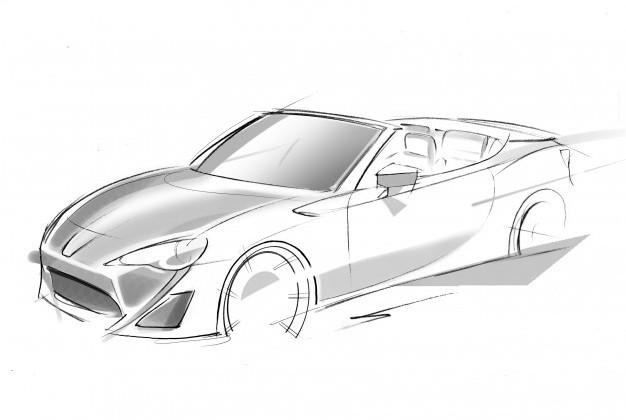 Toyota has unveiled two concepts it has prepared for the Geneva Motor Show, one of which is a rather strange-looking top shot of a tandem two-seater called the i-ROAD. The other is a concept of the FT-86 Open, shown in the appealing sketch below. You can check out the concept image of the i-ROAD tandem vehicle after the jump.
First up is the FT-86 Open, which, according to the announcement, is a "possible future development" of the GT-86 coupe, award-winner and all-around awesome sportscar. Toyota will be using the Geneva Motor Show to see how the viewing public reacts to the concept, although it is already performing tests on a prototype version.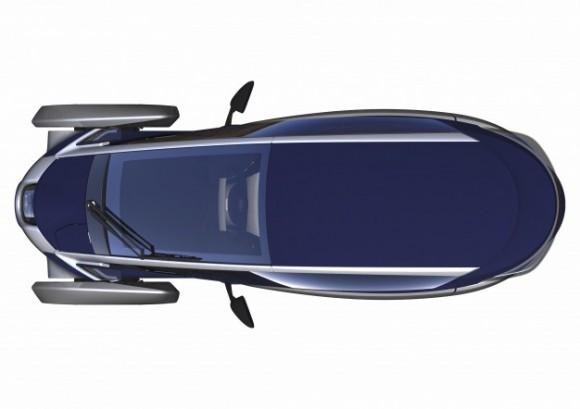 Next up is the i-ROAD is a personal car concept specifically designed for urban environments. It has two seats in tandem, is emissions-free, and is supposed to be "quick and efficient." The only shot available shows the concept from the top, with its covered back wheels and thin, jutting front wheels. Toyota didn't have much to say about the i-ROAD.
Also announced in the press release is plans to reveal the Auris Touring Sports at the Geneva Motor Show. The Auris is production ready, and has already made an appearance (estate version) at the Paris Motor Show in 2012. The details will be given at Geneva, including the car's performance data, dimensions, and its complete spec list. The car will be available for purchase later on in 2013.
[via Car and Driver]