Toyota and JAXA team on a fuel-cell Moon rover for 2029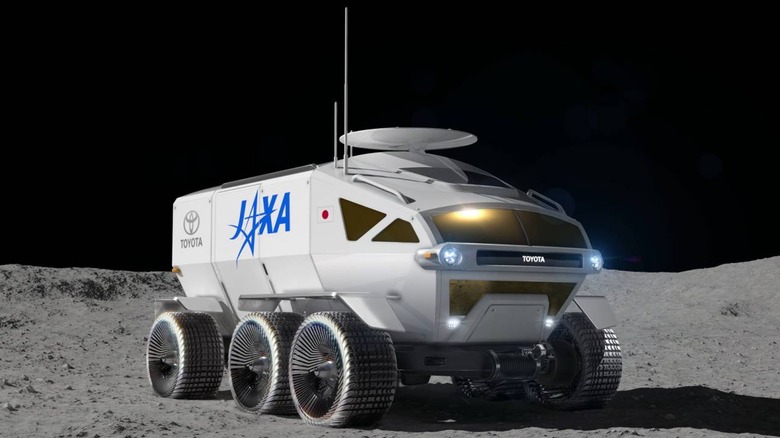 Toyota and the Japanese space agency JAXA have inked an agreement to build a hydrogen-powered lunar rover, which astronauts will be able to drive around the Moon to explore potential resources there. The joint research agreement will see the automaker and the Japan Aerospace Exploration Agency work together for three years on prototypes, though the final lunar rover isn't expected to launch until around 2029.
JAXA and Toyota announced that the two organizations were considering collaborating back in March. At the time, they showed off a concept of what the fuel cell electric rover might look like, a six-wheeled truck designed both as transportation and as a mobile habitat.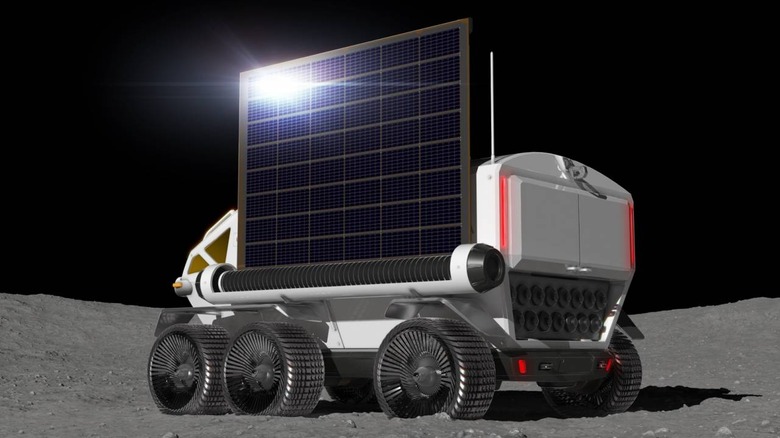 Almost 20 feet long, 17 feet wide, and over 12 feet tall, the rover concept would provide around 460 cubic feet of accommodation space inside. Typically, that would be shared by two people, though it's also been designed to fit up to four in an emergency. Since the cabin would be pressurized, astronauts would be able to remove their space suits when inside.
The Toyota lunar rover will support manual piloting, it's expected, but also remote operation. It could also drive autonomously, as JAXA uses it to explore the polar regions of the Moon. The goal, the space agency says, is to investigate how frozen water there could be tapped into for more long-term occupancy of the Moon, as well as figuring out and testing technologies that could be used to do the same on more distant planets.
According to the joint agreement signed today, the first step will be planning. In the fiscal year 2019, Toyota and JAXA will develop the technological elements required for a lunar vehicle, and then draw up its specifications. The prototype is expected to be based on a standard production vehicle: Toyota already has the Mirai, its hydrogen fuel-cell car, which is offered in the US and elsewhere.
For fiscal year 2020, building a prototype will be the focus. That will include making test parts for each of the technological elements identified, and then putting them all together into a functional vehicle. Fiscal year 2021 will see that prototype and its components run through trials on Earth, to assess their performance.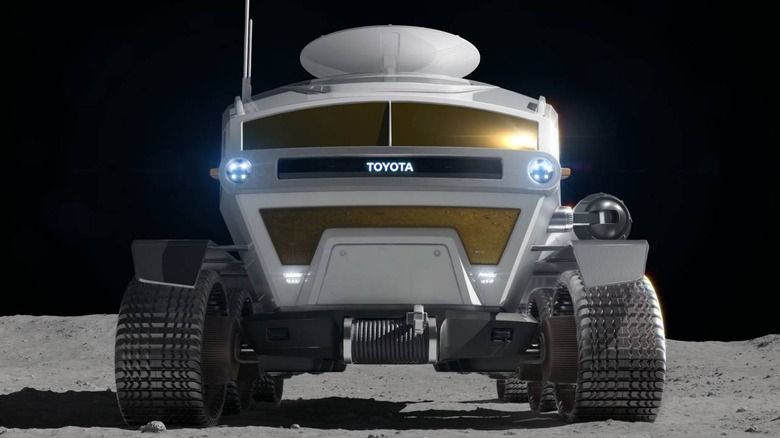 While the three-year project will officially end then, at least according to the terms of today's agreement, there's a tentative plan beyond that which runs up to a possible launch to the Moon in 2029. From 2022, for example, JAXA and Toyota hope to produce a 1:1 seal prototype rover, which will be used to test driving systems for polar region use.
From 2024, the design, manufacturer, and evaluation of an engineering model will be underway, building up to the design of the actual flight model. Manufacture of that will start from 2027, along with performance and quality testing.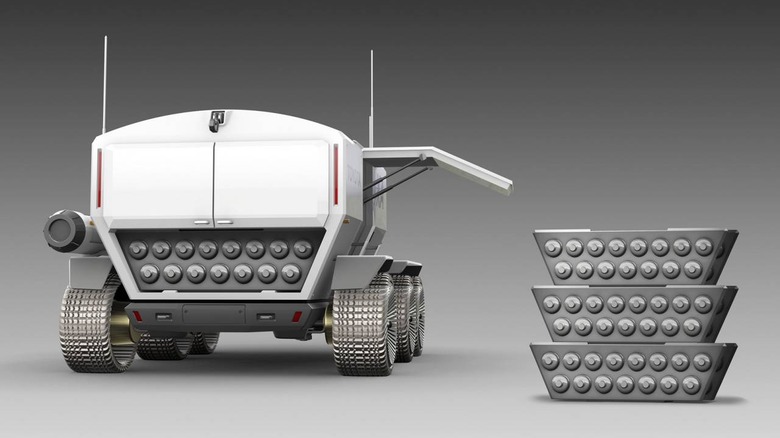 The challenges such a vehicle would face are considerable. For a start, JAXA envisages it needing to be able to undertake more than 6,000 miles of driving in treacherous terrain punctuated with craters, cliffs, and hills. That's all the while being exposed to far higher levels of radiation, and extremes of temperature, than the average Toyota would encounter down on Earth.
Toyota has been one of the most vocal advocates of fuel-cell technology for transportation, and it argues that the energy system makes perfect sense for use on the moon. That includes high energy density and the fact that their waste output is water. Hydrogen would be stored under pressure in a bank of fuel containers, in the pressurized rover concept at least, and power supplemented by a fold-out solar array which could unfurl to generate electricity from the sun.