JAXA and Toyota team for a crewed pressurized moon rover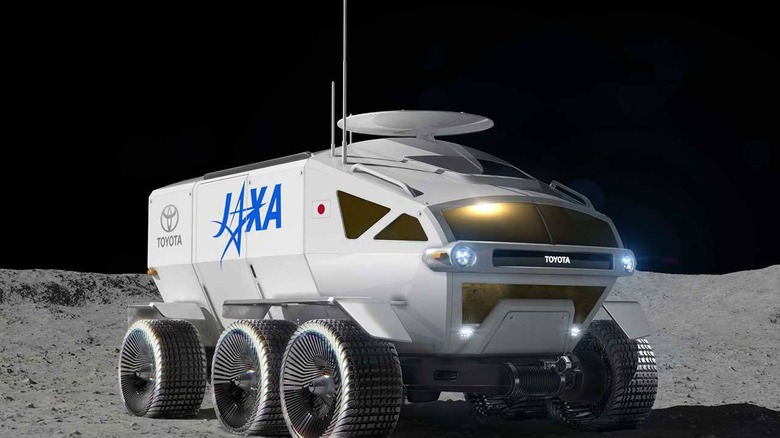 Toyota and the Japanese space exploration agency JAXA have announced a tie-up to work on mobility for future space exploration. The two firms have signed an agreement that will see them cooperate on a joint study for a manned and pressurized rover. The rover will use fuel cell electric vehicle technology.Toyota and JAXA are eyeing the rover for future manned missions to the moon where mobility is critical. The rover promises a lunar cruising range of 10,000km. JAXA president Hiroshi Yamakawa said that the cooperation between it and Toyota could generate spin-off benefits.
Toyota President Akio Toyoda said that the automotive industry needs to be thinking of environmental issues on a global scale, something EV and fuel cell tech addresses. Little real detail is given about the rover itself. Toyota is touting the fuel cell technology and the 10,000-mile range of the rover.
Toyota is targeting a rover 6-meters long, 5.2-meters wide, and 3.8-meters high. The rover can accommodate two people normally, or four in an emergency.
There is no indication of when or if a production version of the rover might be built. It's also unclear how such a large rover would make it into orbit and on to the moon or Mars.