Totem VR Headset Makes Big Promises, Seeks Kickstarter Funding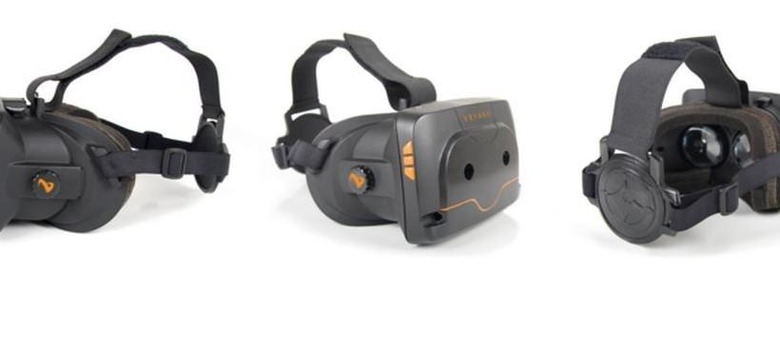 Canada's Vrvana is getting into the virtual reality industry with its Totem VR headset, a developer kit unit that is now being funded through Kickstarter. Vrvana boasts that its product gives backers "features that have never been seen" on other VR headsets. If all goes well, the company plans to start shipping its device in April of next year.
The Totem has a lot of bragging rights, not the least of which is its ability to connect to any HDMI source, allowing it to work with a roster of different products. There's integrated acceleration and a Full HD OLED display, wide FOV, and the promise of an "outstanding" experience when used.
There's the ability to toggle back to the "real world" with the push of a button and the device's integrated cameras, allowing one to essential pause their activities when needed without taking off the headset. There's distortion correction, control pad emulation, low latency, stereo surround sound, and more.
The company behind Totem has big dreams for the future of virtual reality beyond gaming, including things like training simulations and virtual tours. As such, the develop kit will come alongside an online SDK that includes tutorials and demos for different functionalities.
A pledge of $440 CAD is the minimum needed to get the headset, which currently sits at $76,000 of its $350,000 goal with 28 days left.
SOURCE: Kickstarter