Toshiba's WiFi projector falls short of ideal home use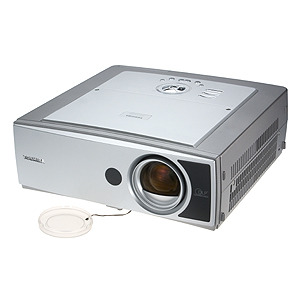 Toshiba seem to be positioning their latest DLP projector as primarily for business use, but I'd love to see one in my lounge.  The TW355U's claim to fame is WiFi, using 'g' type wireless to make presentations and media streaming straightforward.  And while I can see that being terribly useful in your boardroom or lecture hall, I'd rather have it as part of my home entertainment setup.
The 3,500 lumen projector has a reasonable 2000:1 contrast ratio, native 1024 x 768 resolution, autofocus and 1.5x motorised zoom.  It's capable of throwing a 300-inch image 45 feet.  Being as it's intended for business use, there're nifty features like a built-in SNMP email server which can notify the IT admin if there's a problem and what Toshiba call a "blackboard function" which optimises picture quality when projecting onto a less than perfect surface.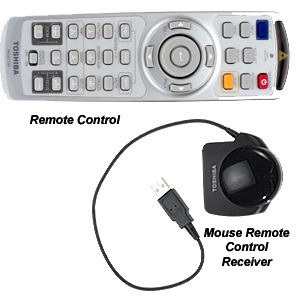 Hook-ups include RGB, BNC, DVI, composite and S-Video, component, USB and ethernet; WiFi is catered for with a PC card, which can be swapped out if you want to use some sort of PCMCIA memory to load your presentation.  That's right, no HDMI; Toshiba say the TW355U is HDTV "compatible" which of course doesn't necessarily mean it gives a true high-definition picture.  To be honest, while the 802.11g is nice there are better projectors on the market for home use, especially given the Toshiba's $2,199 price tag.