You're nobody, frankly, in the TV business if you don't have a super-skinny display that looks almost as though it has been painted onto the wall. Now, Toshiba joins that rarified club. Making its debut at IFA 2017 today, the Toshiba Wall Art TV Concept is 65-inches of 4K resolution OLED.
Toshiba isn't giving exact thickness details, preferring to describe it as "card-thin". We're not especially sure what sort of card that means; it's definitely more than a couple of credit cards stacked together.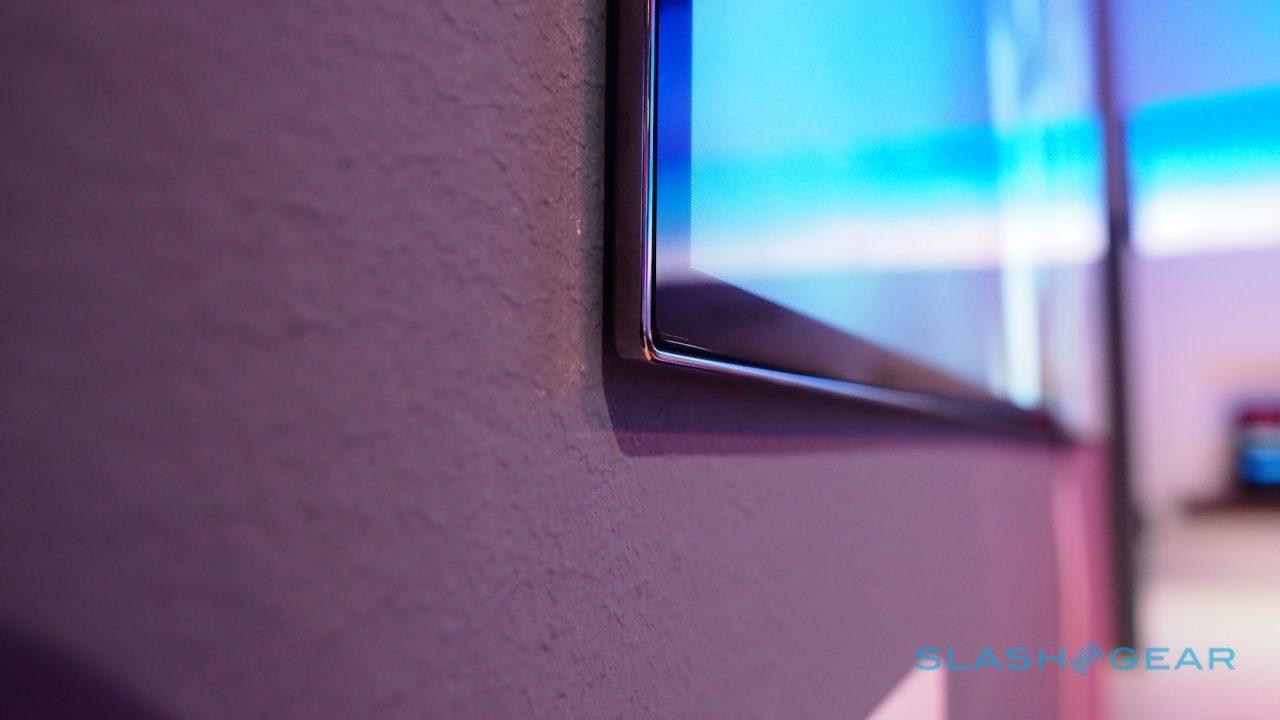 Nonetheless, combined with the ribbon-style power and data cable – which you could, in theory, plaster over – it does do a decent job of looking like it has been painted onto the wall. Of course, the reason Toshiba can do that is because it has offloaded all the processing to a separate box.
That's definitely on the large size, and finished in a finger-print grabbing gloss black. You do at least get Netflix and YouTube apps preloaded, Screenshare for beaming across content from Android devices wirelessly, and extension services through the Opera TV store. There are also four HDMI inputs.
Courtesy of the OLED panel, the screen section can be thinner so no separate backlight is required. There's HDR support for both HDR10 and Dolby Vision, and 99-percent coverage of the DCI-P3 color space. It's also compatible with Hybrid Log Gamma (HLG) which, though not really used today, will eventually mean broader HDR support for streaming content.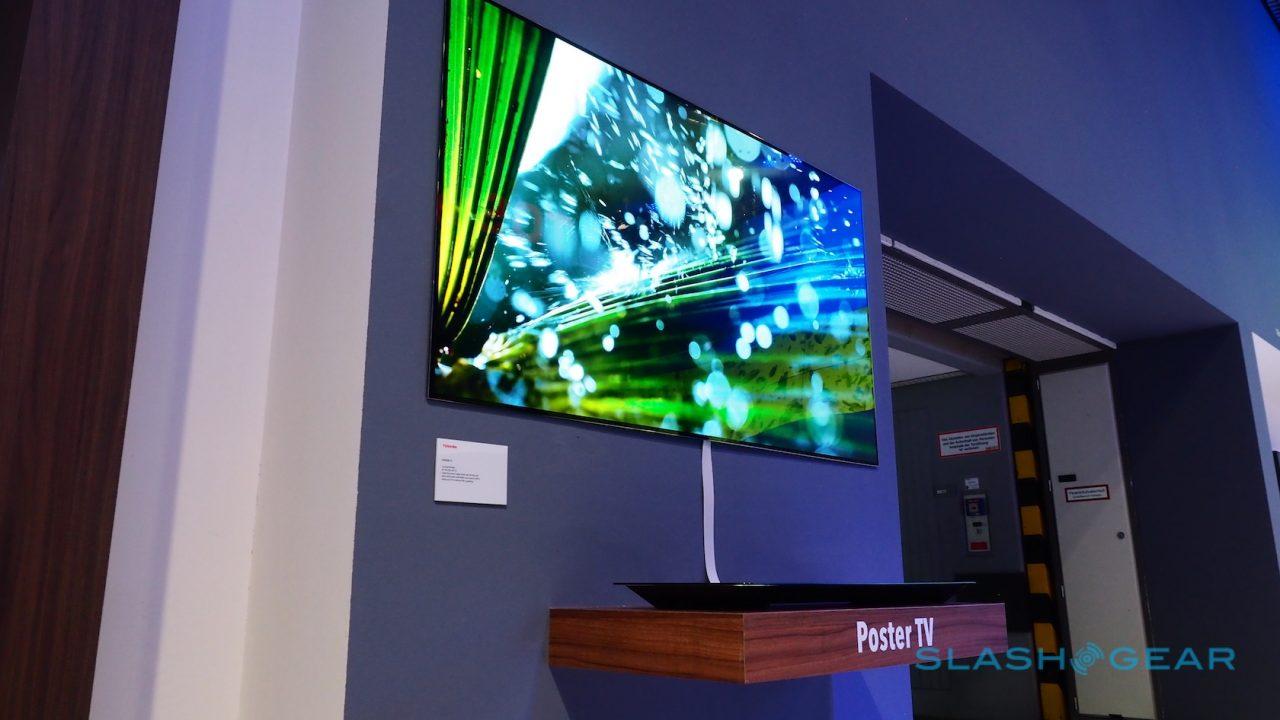 Toshiba's MEMC (motion estimation/motion compensation) feature has been carried over from the company's other sets, promising reductions in blur between scenes. One advantage to the larger bass station is that it has a subwoofer, while Toshiba has somehow managed to fit the other speakers into the screen's minimalistic bezels.
As what's officially being called a concept, Toshiba isn't saying when you might be able to buy a production version of the Wall Art TV. Still, with LG and Samsung both having similar models on the market, it's hard to imagine Toshiba holding back – just make sure you have sufficiently deep pockets as it's unlikely to be cheap.