Toshibal Satellite Radius 12 convertible laptop flaunts 4K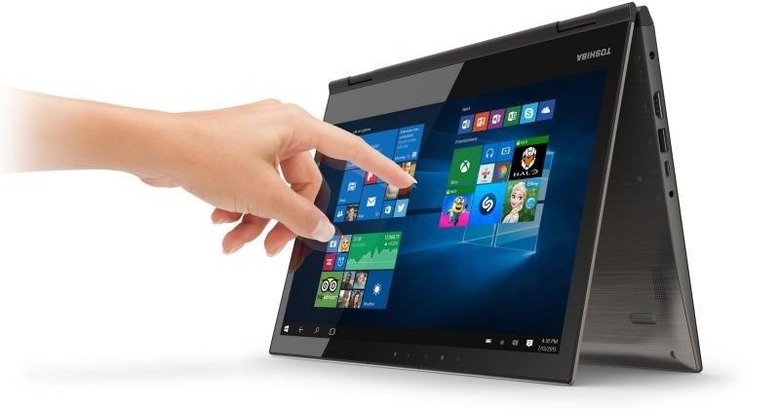 Following the announcement of what Microsoft is calling a "digital notebook" (that is, not a Surface Pro clone), Toshiba is also unveiling its new Satellite Radius 12 convertible laptop. While such laptops aren't exactly rare these days, the Satellite Radius 12 boasts of a specific combination that Toshiba claims is a world's first. To be precise it is the first Windows 10 12..5-inch convertible laptop that boasts of an Ultra High Def resolution of 4K pixels. And the icing on top is a parade of names from some of the most respected brands in visual and audio technology.
4K display. That means 3840x2160 pixels crammed in a portable 12.5-inch screen. If UHD on a TV is marketed as a gorgeous display, then imagine the super high pixel density it would have on a more compact screen. More than just the high resolution, Toshiba promises great color accuracy thanks to calibration done Technicolor. And to make sure that the naturally expensive display panel is well protected, Toshiba slaps on Corning's Gorilla Glass NBT for users' peace of mind. There is also a Full HD model available, but why settle for less if you have the budget?
The Satellite Radius 12 was designed not just to look good but also to sound good. That part is delivered by an audio system fine tuned by one of the most trusted names in the industry, Harman Kardon. In addition, DTS provides the audio processing software that further improves on the volume and quality of audio input.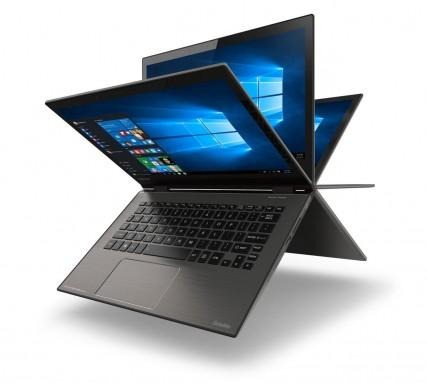 The convertible laptop, which can flip into different modes ala the Lenovo Yoga, was also designed to take advantage of Windows 10's key features. For example, Toshiba's TruTalk microphones promise crisp and clear voice detection, perfect for conversing with Cortana. The laptop is also equipped with an on-board infrared camera, making it one of the first devices to work with the new Windows Hello face recognition security feature. And of course, the laptop runs on the latest generation of Intel Core processors, helped by 8 GB of RAM, with 256 of 512 GB of SSD storage available.
The Toshiba Satellite Radius 2 convertible laptop goes on sale October 18, available from Best Buy, both online and retail stores, and Microsoft Stores. The 4K UHD model starts at $1,299.99 and comes in Brushed Metal Finish in Carbon Gray. The Full HD model naturally has a lower price tag of $999.99 and is available in Brushed Metal Finish in Silver color.