Toshiba Ultra HD 4K TV Pricing And Availability Unveiled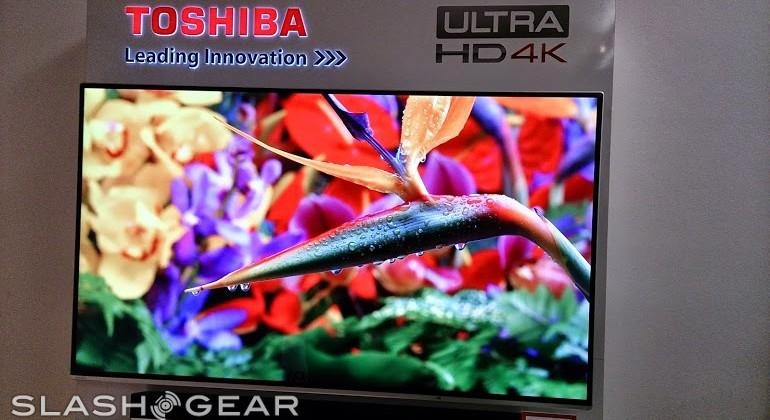 We first got a look at Toshiba's upcoming Ultra HD 4K TVs in January at CES, with the company providing a lot of specs, but nothing in the areas of pricing, with availability being pegged as "summer 2013." It has been a solid six months, and both the price tag and the launch date of all three models in the L9300U line – the 58-inch, the 65-inch, and the 84-inch – have been announced.
Says Toshiba, it plans to start shipping the Ultra HD 4K TVs sometime in August. The 58-inch television is priced at $4,999 USD, the 65-inch at $6,999 USD, and the 84-inch at $16,999 USD. For those prices, consumers will get a super-high definition 4K television featuring Toshiba's Resolution Restoration technology, which "restores" image quality of non-4K content so that it is cleaner and looks better on the screen.
The Ultra HD 4K TVs are powered by Toshiba's CEVO 4K Quad+Dual Core Processor, bringing with it Surface Brilliance Enhancement and Color Gamut Enhancement. The refresh rate clocks in at 240Hz with ClearScan, while Color and Depth Adaptive Resolution+ boosts image resolution and colors for better overall image quality. There's also Cloud TV, a feature offering services like MediaShare and MediaGuide, as well as news streaming, photo sharing, messaging, and a family calendar.
And finally there's the CQ Engine, with which users can access image controls, among them being: Edge Enhancer, Dynamic Gamma, Color Master and Expert Mode Calibration Capability. Augmenting the other image quality enhancement features is UltraClear Dynamic Noise Reduction, which – as its name suggests – reduces noise with the promise of maintaining detail. There's also integrated wifi, WiDi, and Miracast.
Toshiba's Digital Products Division VP of Product Marketing and Development, Scott Ramirez, said: "While the content creators work to create more 4K content and figure out how to distribute it, consumers can still enjoy the clearer, more natural and lifelike images on a 4K Ultra HD TV. This year, consumers can enjoy Blu-ray Discs with near 4K resolution thanks to powerful upscaling technology; however when choosing a brand, they should choose one that has high-quality processing and proven engineering skill to optimize the 4K experience right, like Toshiba."
SOURCE: Business Wire