Toshiba unveils L9300 series 4K TVs at CES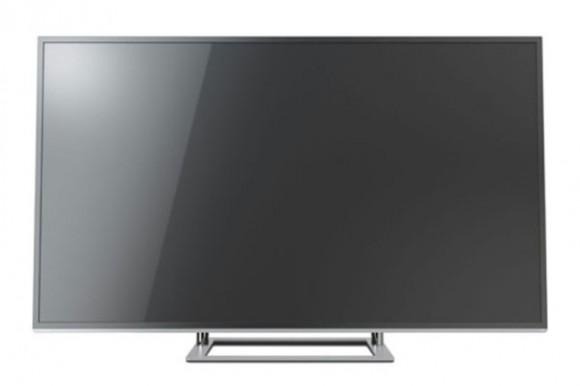 Toshiba has announced a new series of 4K Ultra HD TVs at CES this week. The new TV series is the L9300 range and promises four times the resolution of full HD TVs on the market today. The new TV line is powered by the proprietary Toshiba CEVO 4K Quad+Dual Core Processor.
Toshiba says that the L9300 series TVs deliver the highest quality Ultra HD image processing available. The processor inside the TVs is also able to use Resolution Restoration to restore clean and very near ultra HD image quality from content with less than 4K resolution. The TVs also feature color gamut enhancement to improve the intensity of colors.
Toshiba's L9300 TVs have a 240 Hz refresh rate promising clearer and smoother fast motion video. The TV line also uses the CQ Engine promising superior picture quality controls with Edge Enhancer, Dynamic Gamma, Color Master, and Expert Mode Calibration Capability. The TV also has a new UltraClear Dynamic Noise Reduction feature to create clear images without reducing image detail.
The series of 4K TVs also has advanced Cloud TV functionality offering a connected watching experience. The Cloud TV functionality includes a family calendar to share family events, and personal messaging allowing you to send and receive messages from friends and family. The Cloud TV features also includes a photo album, streaming news, the ability to access content from DLNA-enabled devices, and an integrated TV programming guide with advanced search capabilities. The TV line also has integrated Wi-Fi, Miracast, and WiDi. Toshiba will begin shipping the L9300 4K TVs this summer.