Toshiba tips "thinnest & lightest" 10.1-inch tablet plus OLED tab for CES 2012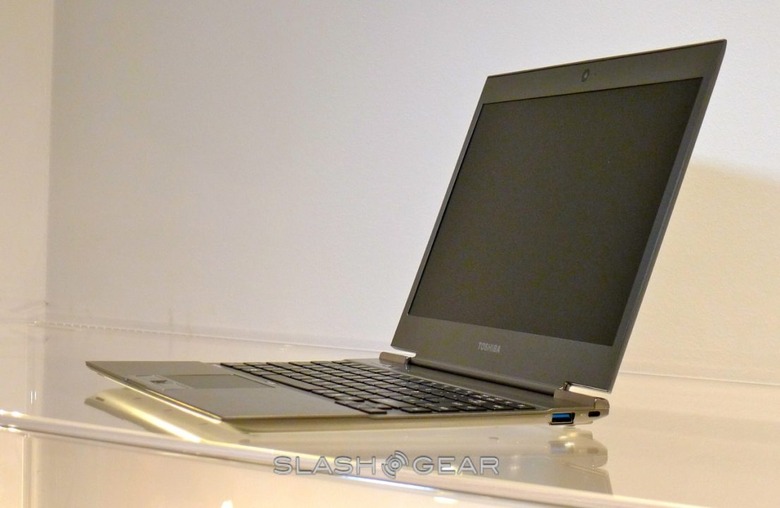 Toshiba has previewed its CES 2012 intentions, promising to demonstrate the world's thinnest and lightest 10.1-inch tablet at the show next week, as well as 13.3-inch ultrabooks plus slates using OLED panel technology. Details are short and boasts are strong in the company's Japanese press release, but "thinnest and lightest" is a common mantra: Toshiba is looking to corner the market in slimline notebooks and innovative portable tech.
A high-brightness OLED tablet with a supposedly thin profile is particularly interesting, given so far we've only really seen OLED commercially applied to small scale devices like smartphones. We can't say we're upset at the idea of the vivid colors and huge viewing angles OLED generally delivers being offered on a slate, however.
There'll also be a waterproof wireless tablet and some new TV kit to demonstrate, including models with four times the usual Full HD resolution, and a 55-inch glasses-free 3D prototype. Finally, Toshiba wants to show off its progress in "smart home" technology, with a "Life Design Box" home gateway pulling together all of your gadgets.
We'll know more at the show next week, so stay tuned for all the details from SlashGear!