Toshiba Thrive Gets Cool Video Plus Giveaway Contest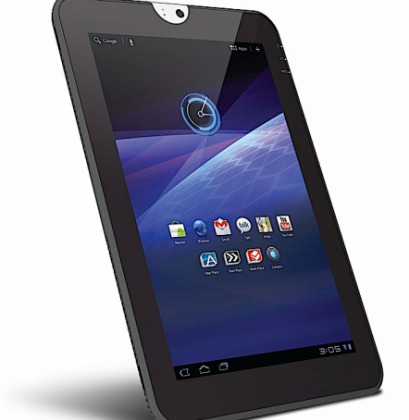 The Toshiba Thrive was announced back at
and it has taken its time to work out any kinks and find a good price range before hitting the market.
for the tablet have just recently begun with a release scheduled for mid-July. As part of the promotions leading up to the launch, Toshiba has unleashed a neat little unboxing video full of special effects and also created giveaway contest for a free limited edition Thrive.
The Toshiba Thrive is a 10.1-inch tablet running Android 3.1 Honeycomb with an NVIDIA 1GHz Tegra 2 dual-core processor, a 5-megapixel rear-facing camera, and a 2-megapixel front-facing camera. The tablet will also feature a special haptic display, lock-screen button, pre-installed Swype keyboard UI, a Resolution Plus software for upscaling video content, and a removable battery rated for up to seven hours. It also supports Wi-Fi, HDMI, Bluetooth, and full-sized SD card slot.
The tablet was rumored early on to have a $700 price tag, but seeing how the Motorola XOOM sales went, Toshiba chose a much wiser $430 starting price for the 8GB model. An optional docking station can be had for an extra $59.99.
For a chance to win a free limited edition of the Thrive, Toshiba has created a set of missions that a mass number of fans must complete in order to acquire a code to unlock the next mission. Right now, the contest has progressed to Mission #4 and you will need to go
to watch the video to enter the code for one more step closer to winning the tablet.
[
Android Community]