Toshiba TG02 And K01 Hands-On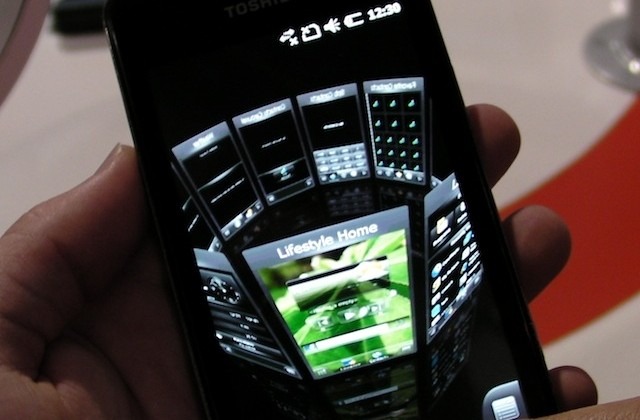 Toshiba's two new Windows Mobile 6.5 devices ended up a little overshadowed by Microsoft's Windows Phone 7 launch, which is a shame since we're hoping the company has learnt its lesson from the mediocre TG01.  One of our biggest complaints was the poor custom UI; that's been replaced with a slick new 3D interface, which looks pretty impressive on the 4.1-inch WVGA display.  It also does duty on the Toshiba K01, which basically takes the TG02 and adds a slide-out QWERTY keyboard.
They've also junked the resistive touchscreen and replaced it with a capacitive panel, which makes for a far more satisfying navigation experience, and the 1GHz Snapdragon processor seems to perform better in this iteration.  Unfortunately the K01 was sandwiched between glass, so we couldn't play with the keyboard, but the layout looks reasonable and the benefit of having a vast display is that you've plenty of space for your QWERTY.
As for that UI, we're still in two minds.  It's a definite improvement over their first-gen effort, and there's no lag visible (though we're not sure how much was going on in the background on the demo handsets), but only a review unit will tell whether it errs more on the side of visual gloss than actual usability.
Toshiba TG02 3D UI demo:
[vms 3e6e143439161adc2d82]