Toshiba Tegra 2 tablet makes the pre-CES rounds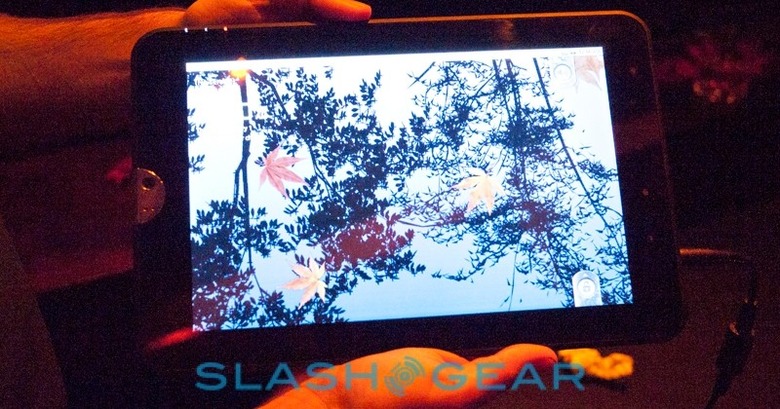 The good news is that we came across Toshiba's Tegra 2 based tablet at CES 2011 during the company's pre-show event; the bad news is that they were flaunting it amidst some very poor lighting. Running Android 2.2 Froyo, since Honeycomb isn't ready to play on its NVIDIA CPU, the unnamed slate is surprisingly slim in the hands and the display – thankfully, given the patchy performance of the Folio 100's screen – is reasonably impressive.
Toshiba has also thrown in Resolution+ upscaling technology for improving picture and video quality when viewed on the slate, borrowed from the company's HDTV range. It actually works, too, though you're still not going to pick the Tegra 2 tablet over watching movies on your big screen.
Build quality is decent, and the rubberized back panel both feels good in the hands and is sufficiently sturdy; we wouldn't worry about the Toshiba in a bag, as we might about the iPad. Still, we'll have to see how well Tegra 2 and Honeycomb play together in order to get the full experience, and hopefully do so somewhere with slightly better lighting.