Toshiba Satellite A305-S6864 - SlashGear Review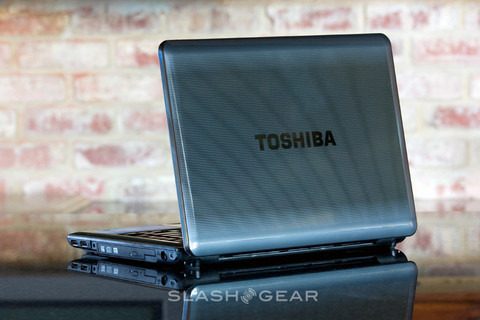 The Toshiba Satellite A305 S6864 is an appealing laptop with modern look. First thing to notice are the high-gloss surfaces from screen cover to the entire keyboard area. The unit has rounded edges and is finished with reflective grey metallic hematite stripes and a beautiful piano-black keyboard. Oddly enough, these stripes and glossy surfaces are more resistant to fingerprints compared to the Toshiba X205 we reviewed in February. Back then we couldn't honestly recommend the X205 due to its outmoded HD DVD drive; will the A305 suffer a similar fate?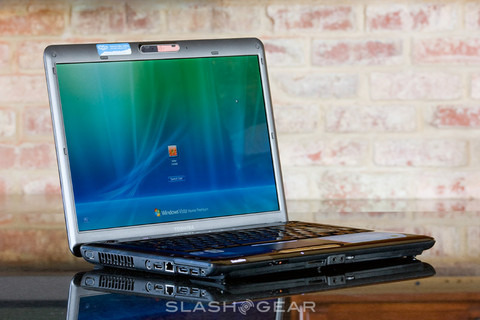 Build quality is excellent, most areas have a solid feel with no sign of squeaking or creaking. As usual there are LED indicators from power, HDD access and battery charging status. Multimedia is taken care of by a pair of harmon-kardon speakers with LED illuminated touch-sensitive multimedia keys above the keyboard. When you touch one of the keys, the LED shuts off and then fades back on slowly; it's pointless in practical terms, but attractive in action.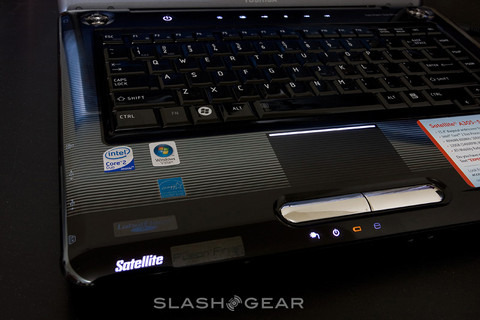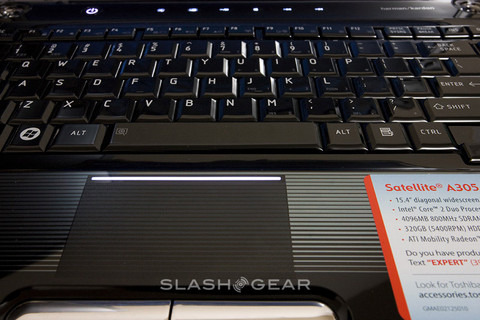 What seems to be missing is the backlight keyboard, which is becoming something of a deal-breaker for me. Compared to the growing number of notebooks with such a backlight, it's absolutely inconvenient to type in a dark room without one. The mouse pad has a textured surface and another LED-lit horizontal bar on top, while the protruding mouse buttons are chromed ovals. A webcam and microphone are built into the LCD bezel, with Toshiba supplying face recognition apps for security.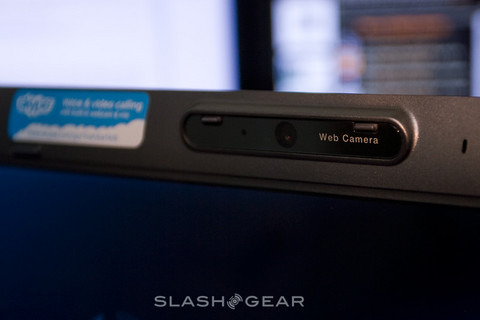 I wouldn't recommend this system as a travel companion but daily use shouldn't be a problem; it weights around 6lb, certainly not as bad as Toshiba's 10-pound Qosmio G50 series entertainment monster. The company also has a lighter version of the Satellite, the E105, closely resembling the A305 but shaving off 1lb at the expense of a smaller screen and more economical video card. However the E105 does come with a backlit keyboard!
Under the hood, the Satellite is packed with an Intel P8400 processor with 1066Mhz FSB, 4GB of PC 6400 DDR2 memory and an ATI Mobility Radeon HD 3470 video card. Processing power has enough muscle to handle anything from moderate gaming, movie processing to your common-or-garden spreadsheets. Video can be output to external sources via S-video, VGA, or a Regza-link capable HDMI-CEC port. Digital audio will be output via HDMI only. In our tests we had no issues synching a full 1080 24p signal out to an Integra 9.8 preamp, Panasonic AE2000U projector and LZ800 HDTV via the HDMI port.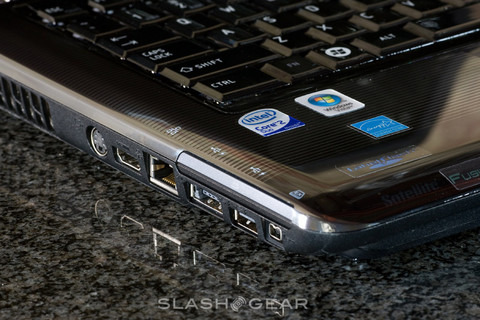 The 15.4-inch WXGA TruBrite display runs at 1280 x 800, so 720p is within reach but full-HD is reserved for an external display. Nonetheless there's plenty of real estate for office tasks and daily use, but we would've appreciated some extra pixels for gaming. Storage is courtesy of a 320GB 5,400rpm hard-drive, while connectivity is via 10/100 ethernet LAN, WiFi 802.11b/g/n, eSATA, i-Link Firewire, ExpressCard as well as three USB 2.0 ports. A 5-in-1 memory card reader handles SD, SDHC, xD picture card, MS, MS pro and MC. The optical drive is a dual-layer DVD Super Multi with Labelflash, supporting 11 formats. Charging mobile devices is possible with Sleep and Charge USB ports, that remain powered when the A305 is switched off or in sleep mode. As with other Toshiba notebooks with the feature, it's initially turned off and you have to dig into the Toshiba utility to switch it on. Once done, however, I was able to charge my iPod while the notebook was completely shut down.
Battery capacity is average; using the supplied 4000mAh Lithium Ion battery pack, the A305 lasted around 1 hours and 45 minutes of continuous DVD playback. Recharging the bled-dry cell to full capacity required around two hours.
In our benchmark tests with PCMark Vantage, the A305 S6864 scored 3867 points overall, much better than the Gateway M-152XL reviewed back in June. The system's OS is the 64-bit version of Windows Vista Home Premium SP1, and the Toshiba backs the A305 with a one year parts and labor warranty on the unit and one year on the battery.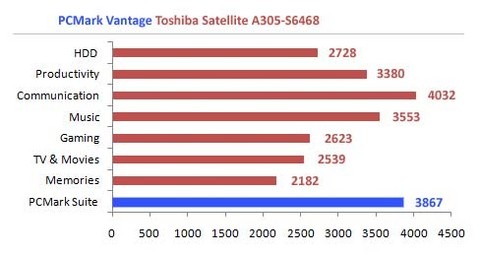 The system comes preinstalled with Microsoft Works 9.0, Ulead DVD MovieFactory and bunch of home-grown multimedia utilities. Bloatware is limited to the usual 60-day trial of Microsoft Office 2007 Home and Student and Norton 260, which was a pleasant surprise and certainly not as bad as I thought it would be.
For something that costs only $1,149, the Toshiba Satellite A305-S6864 offers a good looking laptop and 256MB of discrete graphics memory for a reasonable price. An affordable package that's hard to refuse for its performance and built quality, it's listed on Toshiba's site as the current best-seller; I think that speaks for the A305's value.
Toshiba Satellite A305 S6864 Image Gallery