Toshiba REGZA Z8X Ultra HD TVs set to bring hybridcast to Japan in June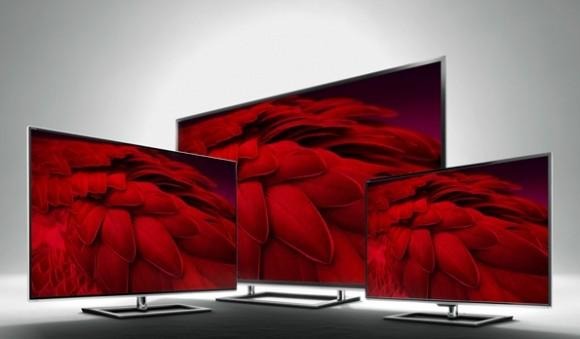 Toshiba is jumping onto the Ultra HD bandwagon, pricing up its trio of 4K TVs, the REGZA Z8X series, for Japan. Set to hit (reinforced) store shelves in late June, the Z8X range will kick off at 58-inches and rise to 84-inches at its biggest, with the largest model price at 1.68m yen ($16,430) and include native NHK "hybridcast" support that blends traditional broadcasts with internet-funneled add-on data.
Japan's first "hybridcast" broadcasts are expected to start, albeit as a trial only, sometime this year, and will add greater contextual and interactive information to digital TV. The system will be able to show program information on-screen, as well as work with second-screen devices like smartphones and tablets.
Meanwhile, the Z8X series itself uses Toshiba's new REGZA Engine CEVO 4K, which the company promises will do a better job upscaling standard- and high-definition content to suit the 3,840 x 2,160 sets. That's an important skill, when you consider the dearth of native Ultra HD content, and that most viewers will have access to Blu-ray at most.
Other functionality includes time-shifting support, allowing for up to 80 hours of content to be saved, though you'll need Toshiba's THD-450T1 USB hard-drive in order to actually take advantage of it. That has 4.5TB of storage space, and will go on sale alongside the Z8X range in late June, price tbc. It can record up to six channels simultaneously, and straps to the back of the TV for tidiness.
40W of onboard audio, split between four speakers – two left channel, two right – rounds out the key specs. There are four HDMI ports, ethernet, USB, and an SD/SDXC card reader, along with DLNA streaming support.
No word on when the Toshiba REGZA Z8X series might make it to North America or elsewhere at this stage.