Toshiba Recalls Notebooks Over Intel Chipset Flaw; HP & NEC Delay Launches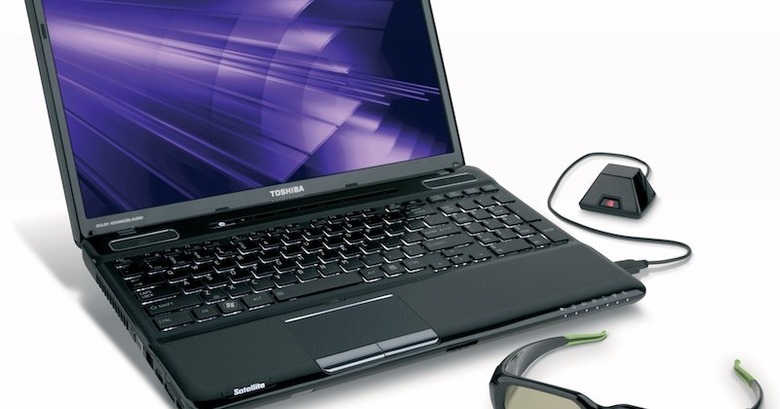 Toshiba has officially recalled select Sandy Bridge based notebooks, after Intel admitted a silicon flaw in the 6 Series Cougar Point chipset could lead to degradation of SATA 3Gbps connectivity. Over thirty Toshiba SKUs – across the Satellite, Portege and Qosmio lines – have been affected, with the company asking customers to "return the product to the place of purchase for a full refund." Meanwhile, HP has delayed a new product launch because of the issue.
According to a statement from the company's PR company, HP "are postponing the business notebooks briefing on Feb. 10 as the availability of HP products will be impacted." Intel has increased its estimate on how much the Cougar Point problem might cost to remedy, with the figure now hitting $1bn in missed sales and fixing costs.
Samsung and NEC have also been affected, with Samsung saying it will offer refunds on certain machines and NEC delaying releases of four new models. The full list of Toshiba models affected can be found below:
Satellite A660 See note below
Satellite A665 S5176, S5177, S5182, S5183, S5184, S5185, S5187, S5189, S6100
Satellite A665 3D Edition 3DV10, 3DV11, 3DV12
Satellite E305 S1990
Satellite L655 S5161, S5161BN, S5161RD, S5161WH, S5162, S5166, S5166BN, S5166RD, S5166WH, S5167
Satellite M645 S4116, S4118
Portege R835 P50, P55, P56
Qosmio X500 Q930
Qosmio X505 Q8100, Q8102, Q8104
Note: If you purchased a Satellite A660 from Toshiba Direct, with a Core i7 2630QM quad-core processor, you will be contacted directly by Toshiba.
[via Laptoping]