Toshiba Portege Z830 Ultrabook pricing revealed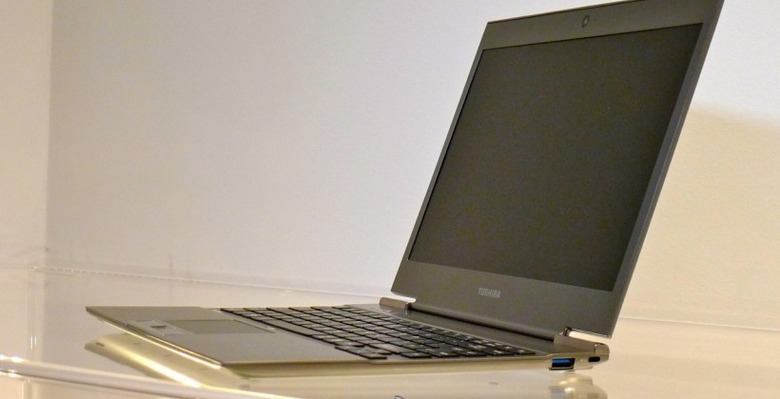 It was all the way back at the start of this September that we got our first look at Toshiba's entry into the Ultrabook world with the X830 series, and today is the first that pricing has been revealed in the UK. Pricing over the ocean from where I'm sitting is a bit indicator on what the device will cost here in the USA as well, so let's have a look: anywhere from £899.99 for the most basic to £1099.99 for the most powerful of models. In addition, there doesn't appear to be any option to add the i7 processor we heard about earlier this year.
Each of the models up with pricing on the UK Toshiba site right this moment are as follows: for the 1.4GHZ Intel i3-2367M processor toting model, you'll be paying £899.99, and that also gets you 4GB of RAM and a 128GB SSD as well as Windows 7 Home Premium. For the next step up, you'll be paying £969.99 and getting Windows 7 Professional in addition to the same specs as the bottom step. For the top of the pack (for now,) you'll be paying £1099.99 for no less than the lovely 1.7GHz Intel i5-2557M processor inside.
Take note: the i7 processor option does not yet exist on the UK site, but head over to the US-based Toshiba webpage and you'll find a different story unfolding. Are we to understand that the i7 processor wont show up in the UK at all – or that the USA has simply not yet taken the listing down? While we wait for answers, have a look at our hands-on video from our first encounter with this monster:
[vms 8d71c7f6549587123132]