Toshiba MQ02ABF HDD packs 1TB into 7mm profile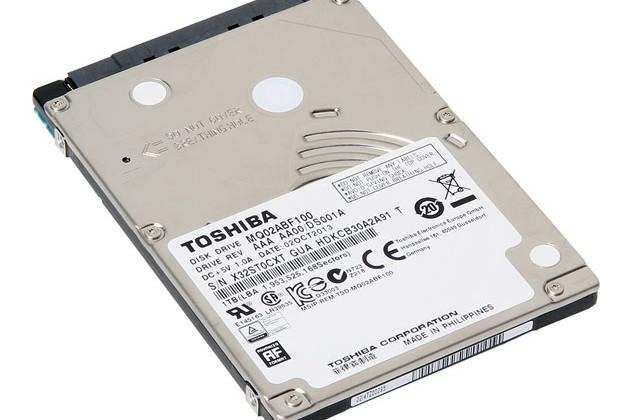 Toshiba has announced a new storage product designed specifically for thin laptops. The storage product is a hard drive called the MQ02ABF and it uses a traditional 2.5-inch form factor. Despite using a traditional 2.5-inch form factor this is an incredibly thin hard drive with a profile only 7 mm thick.
Toshiba says that this is the first two platter 7 mm thick hard drive it has produced. The drive is available with up to 1 TB of storage capacity and spins at 5400 RPM. The drive is also available in a 750 GB version and features a rigid chassis design and dual stage Positioning technology.
Toshiba says that the hard drive has four heads inside and offers an average seek time of 12 ms. The drive uses the SATA 3.0 interface. The thin hard drive supports interface transfer rates of six, three, and 1.5 Gbit/s.
The drive measures 69.85 mm x 100 mm x 7.0 mm and weighs 99 g. The drive is able to resist shocks in the area of 350 G while operating and around 900 G when not operating. Pricing and availability for the drive unannounced at this time.
SOURCE: Toshiba (PDF)