Toshiba LX830 All-In-One PC hands-on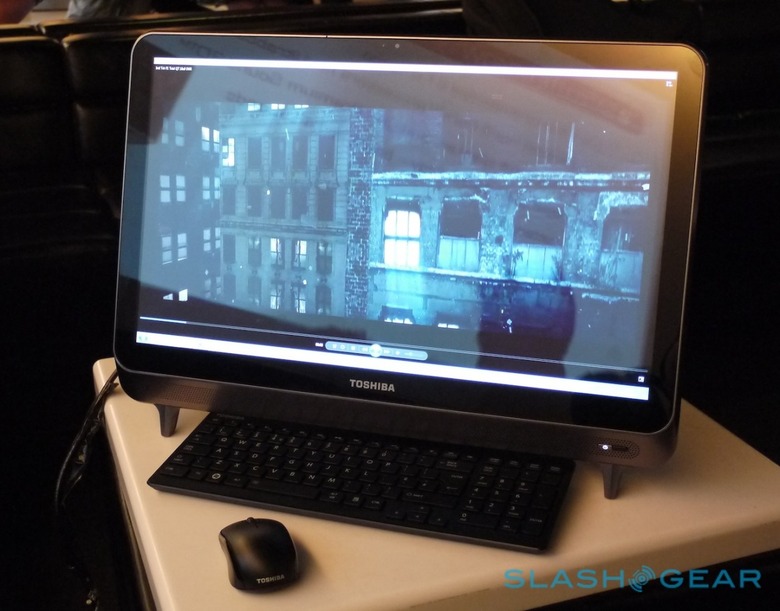 All-in-one PCs continue to grow in popularity, and Toshiba has a new model of its own for those who demand multitouch with their space-savers. Fronted by a 23-inch Full HD LCD, the Toshiba LX830 has an optional 10-point touchscreen and a choice of Intel Ivy Bridge processors paired with a Freeview digital TV tuner.
There's some neat detailing to be found, with the carefully punched speaker grilles and the pinched, tapering legs being two of our favorites. The LX830 doesn't exactly masquerade as a typical TV, but it would certainly hold up well as a dual-purpose PC and TV in a bedroom or kitchen.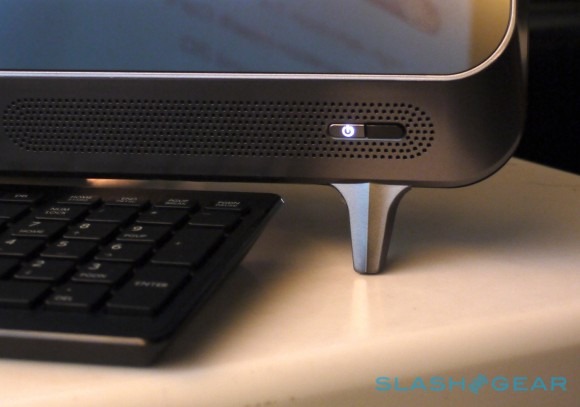 Wifi and wired ethernet are standard, while Bluetooth is an option. Toshiba also throws in a wireless keyboard and mouse, and the set gets Onkyo speakers as standard along with an HDMI input for hooking up a games console or Blu-ray deck.
It may lack the eye-catching wireless display of the somewhat bizarre ASUS Transformer AiO, but it's a sturdy, no-nonsense option for a more mainstream audience. The Toshiba LX830 all-in-one will go on sale in Q3 2012, priced from £599 ($921) in the UK.