Toshiba has an incredible 2-in-1 Windows 10 tablet [Updated]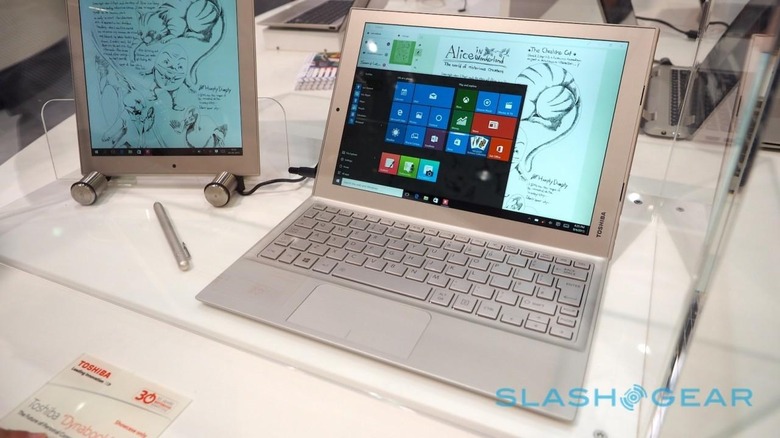 Dell's Latitude 11 5000 wasn't the only surprise 2-in-1 featuring in Microsoft's IFA 2015 keynote, with an even more mysterious Toshiba making a brief appearance. The 2-in-1 tablet and notebook – which Microsoft's Nick Parker, Corporate Vice President of the company's OEM division, refused to even name – comes with a Surface Pro-style digital stylus, among other things.
Most notable is its extreme-thinness. Just exactly how waif-like the 2-in-1 is remains to be confirmed, but both the tablet section and the removable keyboard look to be highly portable.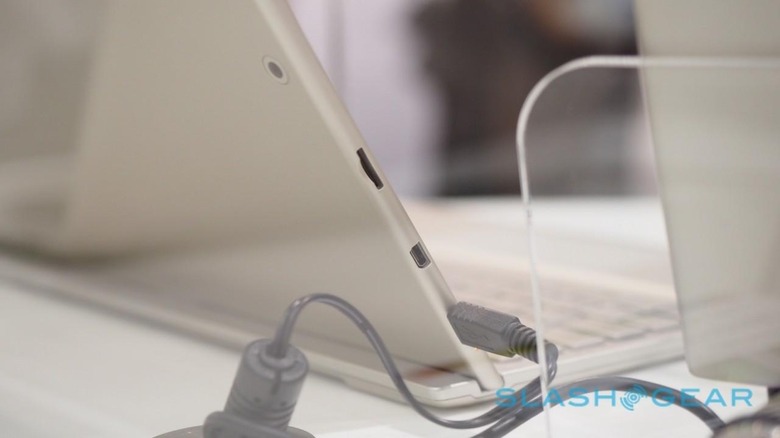 The pen, meanwhile, is clipped to the side of a 12-inch display, larger and seemingly higher-resolution than you'd expect from the average entertainment slate at 1920 x 1280, and perhaps intended to give digital artists more room to play with.
Inside you'll find an Intel Atom processor – we're not sure which model as of yet.
NOTE: An earlier version of this article suggested this device had an Intel Skylake processor inside – this was incorrect.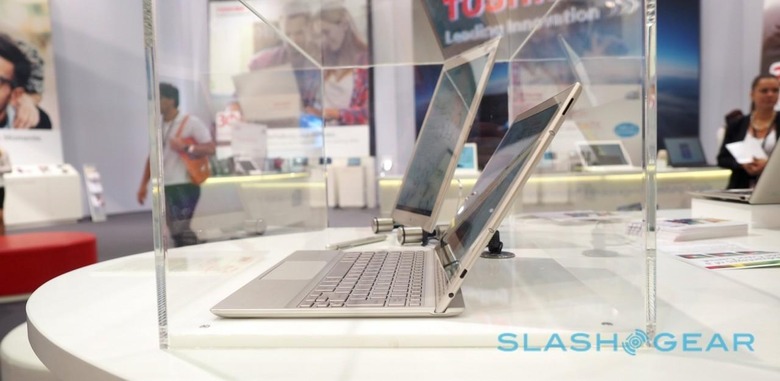 Update: We spent a little more time with the tablet – which Toshiba is calling a Dynabook, after the famous Alan Kay vision of computing of that name – and there's good news and bad.
On the positive side, it's even more sleek than it seemed during the keynote. There are cameras front and back, despite the thinness, along with ports like micro HDMI, a microSD card slot, and a 3.5mm headphone jack.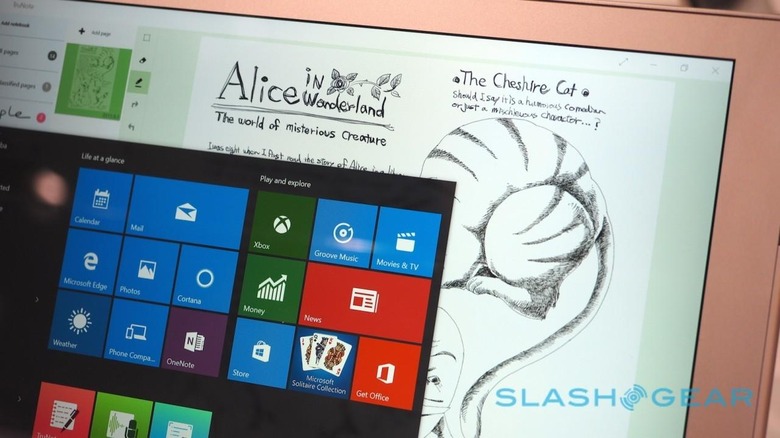 Toshiba also managed to accommodate a full keyboard and trackpad, though it's unclear how much travel each key gets.
The downside is that, despite both of the tablets on-show being functional, the company says that they're merely prototypes for its IFA showcase. No word on a potential release date, though we'd be mighty surprised that, if Toshiba doesn't release such a machine, someone else will.