Dell Latitude 11 5000 2-in-1 teased with Windows 10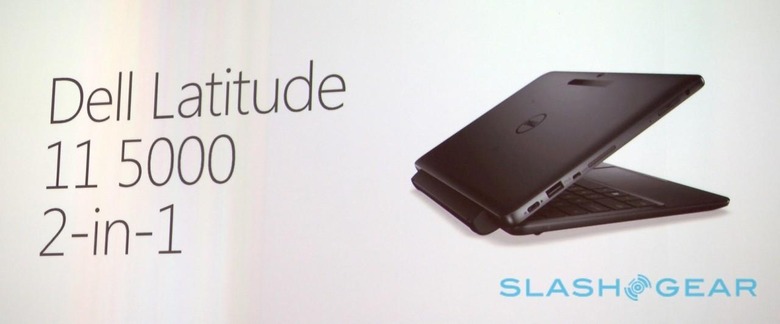 Microsoft may have the IFA 2015 keynote to itself, but that hasn't stopped it from straying from Windows 10 and teasing a brand new Dell 2-in-1. The Latitude 11 5000 was given a sneak-preview by Nick Parker, Corporate Vice President of Microsoft's OEM division, as part of a showcase of new PCs using the company's latest software.
Unsurprisingly, Parker was coy on giving out too many specifications about the new 2-in-1.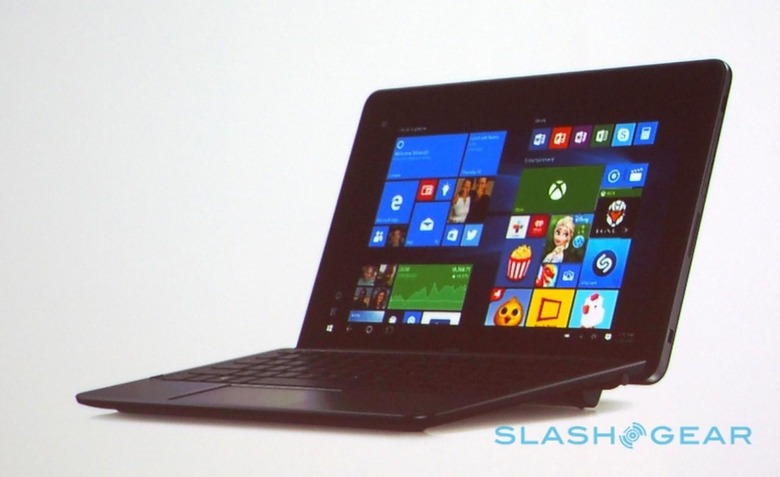 However there are a few things we can glean from the images. Clearly it's a dockable tablet, with the keyboard section removing and leaving the tablet top-half.
That doesn't leave you short on ports, though. There's what looks to be both a USB-C and regular USB port on the side, as well as micro HDMI.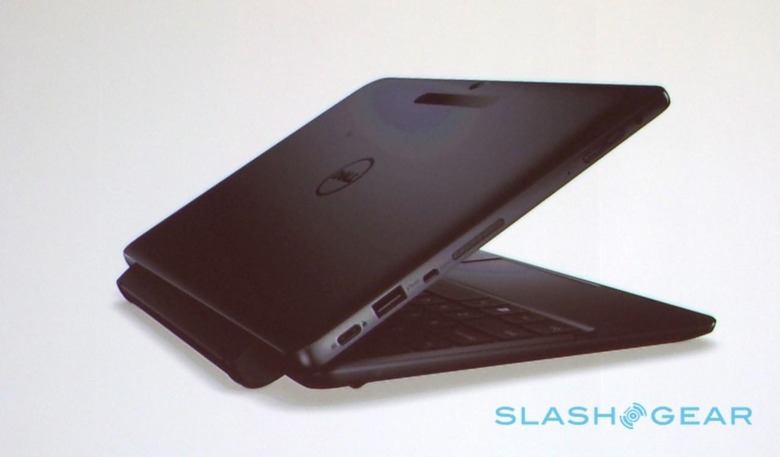 Inside, we'd guess there's a new Intel Skylake processor from the Core M range.
Presumably Dell will be following up in the not-too-distant future with more news on the full specifications of the 2-in-1.