Toshiba forced into flash chip sale amid nuclear plant fallout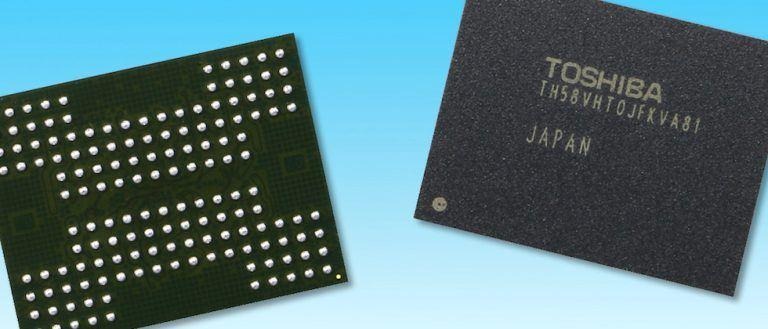 Toshiba is hoping to sell off a chunk of its most profitable business, planning to let someone else in on its memory chip division as it faces huge bills in its nuclear plant construction division. The Japanese firm faces a complete wipe-out of shareholder equity in the aftermath of cost overruns at a US power station construction business. That was acquired by Toshiba division Westinghouse.
Westinghouse acquired CB&I Stone & Webster Inc in December 2015, buying the power station construction specialist from Chicago Bridge & Iron Company NV (CB&I). Rather than an upfront payment, however, CB&I was to receive earnouts as two projects completed within the US. One of these was a nuclear power plant in Georgia for Southern Co, while the other involved building two reactors in South Carolina, for SCANA Corp.
Instead, a legal battle began, with CB&I accusing Westinghouse of trying to effectively bully more than $2bn out of it. That case, based on uncertainty around which of the two was liable for cost-overruns of the ongoing projects, was dismissed in late-2016, but CB&I has lodged an appeal and hopes to return to court this year. Meanwhile, an independent third-party auditor will weigh in this year as well.
The news has come at an inopportune time for Toshiba, which is still feeling the pinch from its accounting scandal in 2015. Then, it was found to have overinflated its operating profit to the tune of around $1.9bn; in the end, thousands of workers lost their jobs, the company sold off its PC business, and CEO Hisao Tanaka stepped down. Now, this nuclear controversy could force a new multi-billion dollar writedown.
According to local estimates, Reuters reports, the hit on Toshiba from the Westinghouse saga could be as much as $6bn. In a press conference in Japan, CEO Satoshi Tsunakawa said Westinghouse would now come under his direct supervision, and that it was uncertain whether any new nuclear plant projects would be undertaken. Nonetheless, this caution comes too late, and so other drastic measures are required.
Toshiba's NAND flash chip business is second only in the industry to Samsung's and contributes three-quarters of the company's overall profit, and it's that which the company is counting on to at least offset some of the writedown. According to Tsunakawa, Toshiba is willing to sell off up to 20-percent of the division. That could amount to as much as $1.7bn, it's suggested.
Potential suitors include existing Toshiba partner Western Digital, and the Japanese government-backed Development Bank of Japan. Foxconn, known for building the iPhone for Apple, is also tipped to be interested, though the company itself has not commented on the possibility.
Other Toshiba assets, including stock holdings and real estate, have been sold off to help in the cash-raising process, the chief exec confirmed. Investors are concerned that, if Toshiba can't raise sufficient funds by the end of the Japanese financial year in March 2017, any remaining shareholder equity could be simply wiped out. It won't be until mid-February when the exact amount of the writedown will be confirmed by the firm.
MORE Reuters