Toshiba Excite 7 tablet runs Android 4.2.2 and quad-core CPU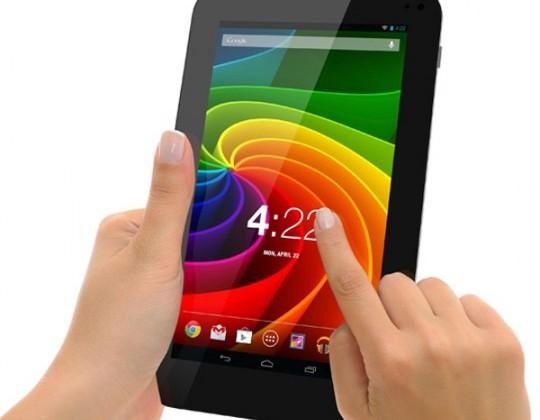 Toshiba has unveiled a new 7-inch Android-powered tablet aimed at mid-range shoppers. The new tablet is called the Excite 7. As the name of the tablet suggests, it packs a 7-inch screen. One of the best features of the tablet will be the sales price of $169.99.
The tablet runs Android 4.2.2 and promises enough performance for smooth playback of movies, games, and other content. The tablet tips the scales at 12.4 ounces and measures 7.8 x 4.6 x 0.43-inches. The 7-inch screen has a resolution of 1024 x 600 and supports up to five points of touch at the same time.
The tablet has a 3.0-megapixel rear camera and a 0.3-megapixel front camera for video conferencing. Under the hood, the tablet has a quad-core processor and 1GB of memory. Integrated storage for the tablet is 8GB and it has a microSD card slot for storage expansion.
Both Bluetooth and WiFi are integrated into the tablet, and the tablet will be available in silver color. The internal battery is good for 12 hours of general use surfing the web and performing other tasks per charge. If you use the tablet exclusively for video, it's good for up to 7.5 hours per charge. The tablet is available to purchase online right now.
SOURCE: Android Community