Toshiba Encore Mini Tablet Has A Price Tag To Match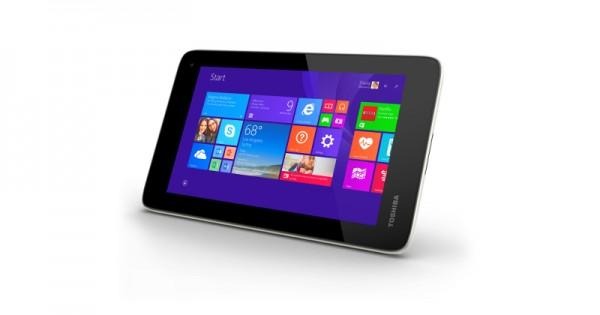 Just a few months after unveiling the Encore 7, Toshiba is here again with another Windows 8.1 tablet. Strangely dubbed the Toshiba Encore Mini, this tablet comes in the same 7-inch screen size and with a slightly higher spec sheet. Fortunately, its price tag does justify the "mini" moniker.
Small as this tablet may seem, it still runs a full Windows 8.1 experience and not the relatively constrained RT version. That is thanks to the Intel Atom Z3735G on board, running at 1.83 GHz, slightly higher than the Encore 7's 1.33 GHz. That said, both share the same memory configuration of 1 GB of RAM and 16 GB of internal storage, the latter supplemented by a micro SD card slot capable of supporting 128 GB more. The display however, still sits at the same sub-720p 1024x600, making it slightly unsuitable for watching high def videos in full.
In terms of design, Toshiba went for a slightly rugged visage, with a textured white back cover for easier grip. The front bezels, however, are all in black. No other color option has been revealed. Toshiba claims that the 0.43 inch (10.9 mm) profile and 12.5 ounce (354 g) weight makes it ideal to stow into bags, purses, or even pockets, if necessary and big enough.
With Windows 8.1 comes full desktop functionality and Toshiba and Microsoft have partnered to offer more. Buyers will be greeted with a free one-year subscription to Office 365 Personal for productivity on the go as well as 1 TB of OneDrive cloud storage. All of this for a budget price of $119.99, now available directly from Toshiba as well as major retailers, online or otherwise.
SOURCE: Toshiba