Toshiba Computex 2012 Hands-on Round-Up

This week there are more than just a couple of titans bringing the heat to the Windows world, Toshiba being one that dares to bring odd form factors to the table here in the summer of 2012. What we've seen from Toshiba this week includes one brand new tablet, a lovely All-in-one PC, and three notebooks – though one of them we're not quite what to call as its got a display that's so oddly shaped that it can't quite be called a notebook, but certainly isn't a tablet as it does have a keyboard attached.
This first mystery device goes by the name Toshiba Satellite U840W and has a U840 relative as well, both of them considered Ultrabooks. You'll find here a 14.4-inch display on the W version of this device with a strange 21:9 aspect ratio. The U840 without the W classification has a 14-inch display with a much more normal look to it. Have a peek at the both of them in our hands-on experience.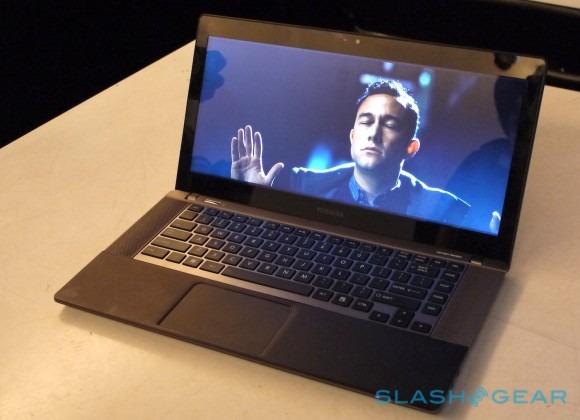 Next get your eyes on the Toshiba R9 Series, several devices with a fabulous ultraportable chassis and 3rd Gen Intel Core processor right under the hood. Will Ivy Bridge be enough to keep you on board with a no-touchscreen experience?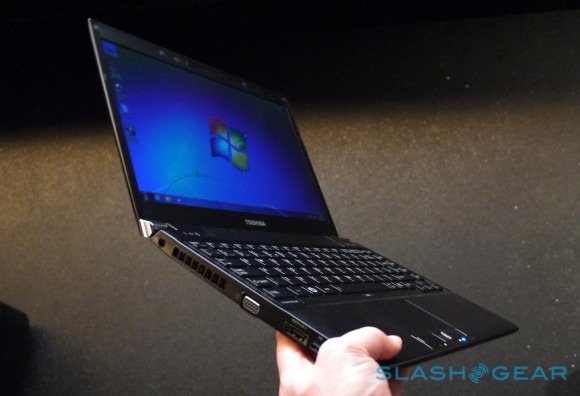 The Toshiba AT300 tablet is more than likely going to be the top of the pile as far as Toshiba's tablet offering in the Android world this summer, complete with an NVIDIA Tegra 3 processor to keep you humming through to winter. This device has an aluminum shell and is certainly one whole heck of a lot thinner than Toshiba's first Android at just 8.95mm thin.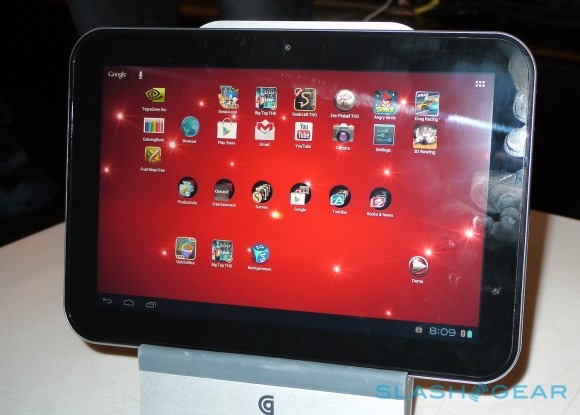 There's a cool Toshiba Portege Z930 coming your way this summer with 1.12kg of weight on it and Ultrabook in the name. This device comes with Ivy Bridge and, like the rest of these devices, will be upgradable to Windows 8 if it's not released with the software right out of the box.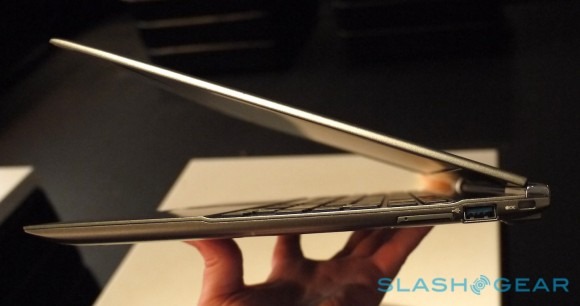 Finally get a look at the Toshiba LX830 All-in-one PC, with its 23-inch Full HD LCD touchscreen up front and Ivy Bridge in the back. This device comes with a Freeview digital TV tuner and is quite smooth looking if I do say so myself.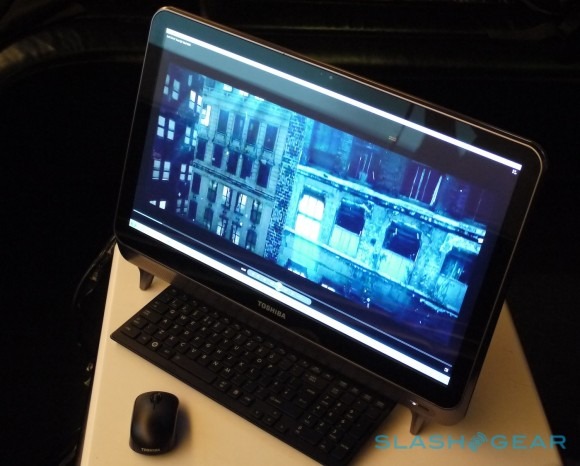 Next head to our [Computex 2012 portal] to see everything we've thus far seen and stay tuned as the hardware continues!