Toshiba cloud-based Canvio 3.0 portable HDD surfaces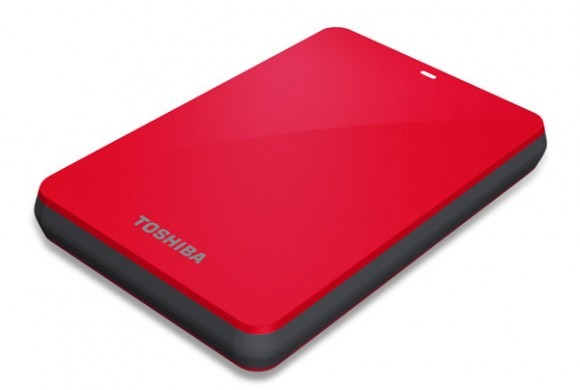 Almost exactly a year ago today Toshiba unveiled the new USB 3.0 version of the Canvio portable external HDD. Today Toshiba has announced a new version of that HDD that is also packing a USB 3.0 connection and is a cloud-based storage device. The storage device comes in 500GB, 750GB, and 1TB capacities.
All versions are pre-loaded with the software needed to perform backups on your computer. The software used is NTI BackupNow EX with step-by-step backups to make saving your data easy. The Canvio is also able to look at the files it is backing up and suggest which to back up on the cloud rather than local storage.
Toshiba is also showing off the new Canvio Basics line with USB 3.0 and 500GB, 750GB, or 1TB capacities. The Canvio 3.0 pricing ranges from $89.99 up to $139.99 depending on capacity. The Canvio Basics 3.0 line ranges from $79.99 to $129.99. The drives are available now.