In addition to revealing the pricing and availability of its Ultra HD 4K televisions, Toshiba has announced that it has received 4K Image Certification from Technicolor, making it the first maker of Blu-ray players to have done so. The first of its devices to be certified under this is the BDX6400 Symbio Media Box and Blu-ray player.
While 4K televisions offer super high definition video, taking full advantage of that quality requires content that can match it. Because the vast majority of televisions and other devices cannot handle 4K content, it is reduced in quality for standard high definition. As such, a 4K TV will not be used to its fullest hardware possibilities unless the content is scaled to match.
This is where Toshiba's latest Symbio Media Box and Blu-ray player comes in, offering upconversion of content to (near) 4K for optimal viewing on its – and others – 4K televisions. The device is priced at about $300, with online retailers having its expected availability date listed as July 25, a little under a month from now.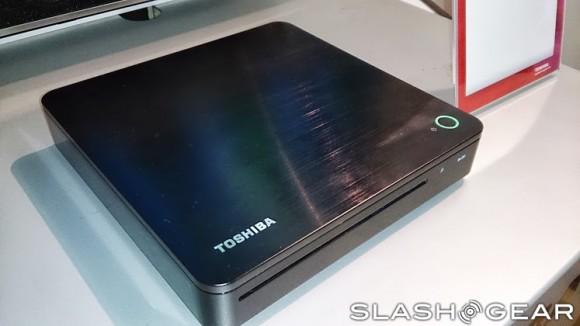 Technicolor's 4K Image Certification aims to standardize the delivery of 4K content and provide a means for consumers to identify whether an upconversion device meets the requirements to provide quality 4K content. Toshiba's BDX6400 Symbio is certified under this certification, with it being said to upscale content to "near 4K quality without inserting image-damaging artifacts."
Toshiba's Digital Products Division VP of Product Marketing and Development Scott Ramirez said: "It is an honor to have our 4K media player officially certified by Technicolor. Passing Technicolor's thorough certification process is a testament to Toshiba's goal to create the highest quality consumer electronics that are ahead of the curve. Technicolor's 4K Image Certification will be a key differentiator in the market to help consumers discern and identify the best 4K media players."
SOURCE: Business Wire