Toshiba aims to create new "detachable Ultrabook" segment for Windows 8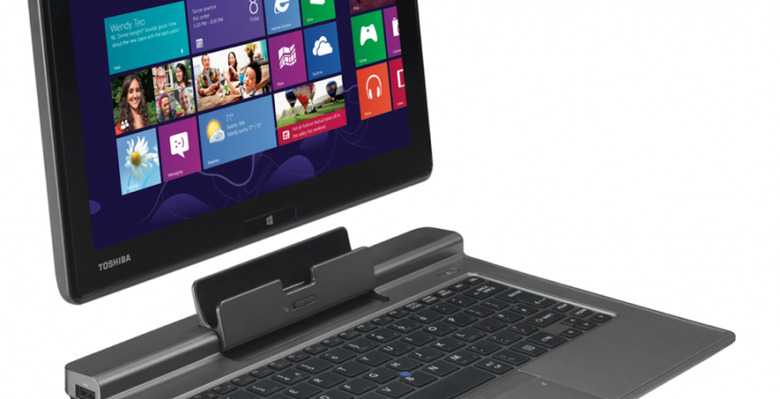 This week the folks at Toshiba have revealed yet another oddity in computing the world might never have seen had it not been for Microsoft's push for touchscreen interation with Windows 8. The device that's opening up Toshiba's push for the future is the Toshiba Portege Z10t. With Ultrabook on its back while its tablet display detaches from its keyboard dock, it is what Toshiba hopes will create yet another market for notebooks: the detachable Ultrabook.
This device will do what Toshiba hopes will draw in the odd-device-seeking masses with a set of specifications only otherwise seen on solid one-piece notebooks. Here the user will be employing an 11.6-inch touchscreen (Full HD) that functions as both the display for the notebook and a tablet on its own once detached from what then becomes just a keyboard dock.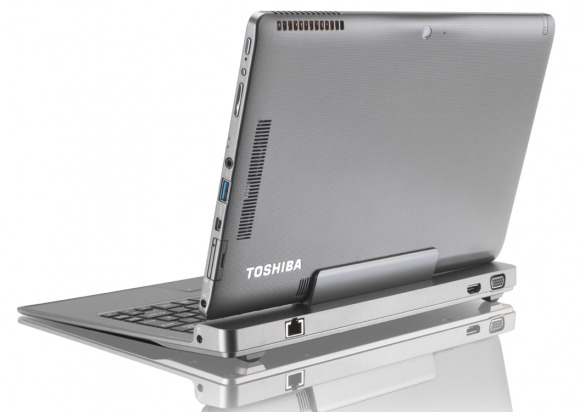 This device aims also to take on the likes of the Samsung Galaxy Note 10.1 with an optional DigitizerPen. Writing notes and sketches on the display of this machine will be an interesting comparison to make with the Android competition, especially since at the moment, it appears that Toshiba's solution will require said pen to be carried separately.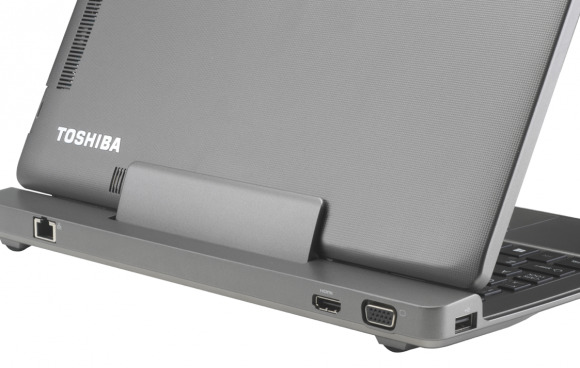 This device appears to be quite similar to the Acer Iconia W510 convertable tablet/notebook revealed earlier this year, but the big difference remains the Ultrabook angle. With full Windows 8 coupled with an Intel Core processor under the hood, Toshiba's bid may end up being a win in this season's Windows 8-toting market.