Toshiba AC100 Android 2.2 Froyo update arrives with Flash support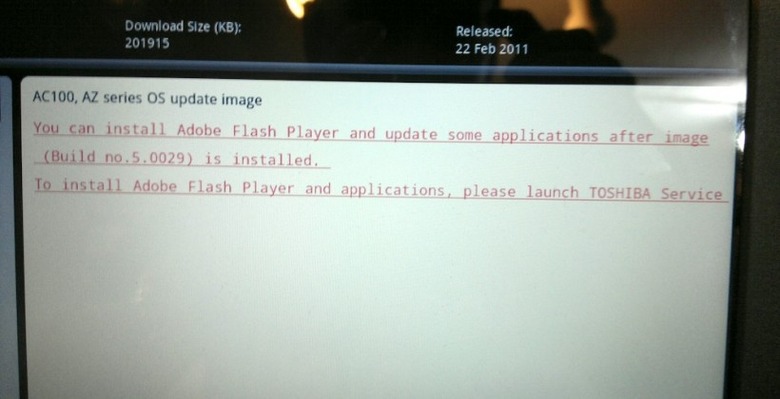 It's taken months, but Toshiba has finally pushed out Android 2.2 Froyo for the AC100 smartbook. According to owner Steve Paine, the update – build 5.0029, measuring in at over 200MB – appeared today, and promises Flash Player 10.1 support as well.
The AC100 launched running Android 2.1, one of the first Tegra 2 based devices to hit the market, though as we found was held back by the absence of a touchscreen. Android 2.2 Froyo won't exactly help with that, but it may make for a faster running ultraportable altogether, and the Flash Player 10.1 support will make for a more rounded notebook.