Toshiba 55-inch 4K glasses-free 3DTV hitting US early 2012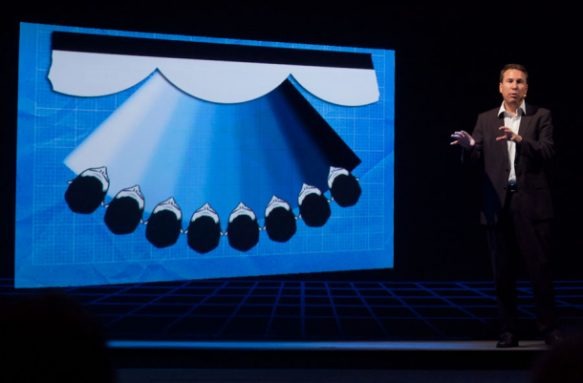 Toshiba has confirmed to CNET that it will be launching its 55-inch glass-free 3DTV in the US during the first quarter of 2012. This isn't any ordinary 3DTV as it will be the first in North America to boast 4K resolution, which is 3,840 x 2,160 pixels, with the ability to upscale Full HD to QFHD or Quad Full High Definition.
The Toshiba 55-inch 4K 3DTV is already available in Japan as the 55X3 and in Germany as the 55LZ2, launching back in December with a whopping price tag of a little over $10,000 worth in each country's respective currencies. Hence, it's safe to assume that the US version will be demanding a similar price, although CNET sources did not confirm exact pricing yet.
The glasses-free 3D technology in this TV creates the 3D illusion by showing separate views to your left and right eye. Since there could be many people watching TV at a time with each sitting at a different angle to the screen, the technology divides the viewing area into 9 separate regions so that everyone can get the 3D effect. It can also convert 2D to 3D, but 3D resolution is at 1,280 x 720 pixels instead of 4K.
The company is expected to show another prototype at CES next week that is dramatically improved from last year's prototype and also slightly different from the commercial unit that will be launched early this year.