Top Gun: Maverick trailer YouTube release live: Fast forward!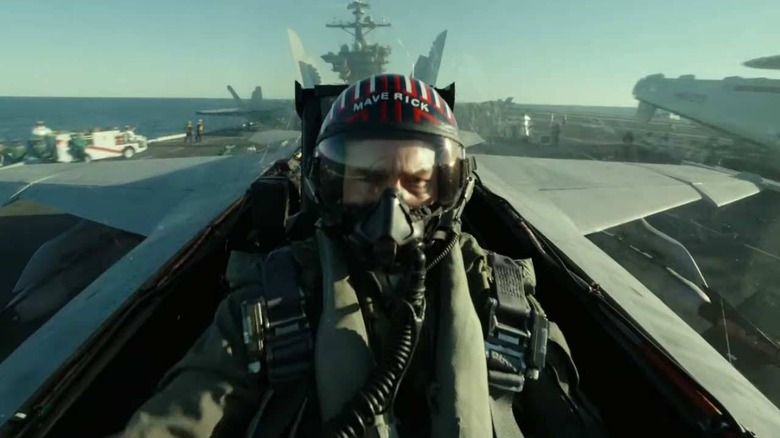 The man known as Maverick is back approximately 35 years after the events of the original Top Gun film. Captain Pete "Maverick" Mitchell is now the flight instructor of Top Gun, and he's training Goose's son Bradley to be a pilot. It's a coming of age film about jet airplanes. Bradley Bradshaw is played by Miles Teller, and the Maverick is still Tom Cruise.
This movie is like Planes, but with real people instead of cartoon characters. Actually a couple of Top Gun actors were in the Planes movie franchise. That includes Val Kilmer, who was in Planes in 2013, and Ed Harris, who was in Planes: Fire and Rescue! Because this is what matters when it comes to TOP GUN!
This film also features Jennifer Connelly, Jon Hamm, and Ed Harris. Glen Powell is on the cast list, as is Jean Louisa Kelly, and Lewis Pullman. Also Val Kilmer is the ICEMAN, just as he was 200 years ago when the first Top Gun was released.
In the original film, the instructor was played by Tom Skerritt's character VIPER. The age VIPER was supposed to be back then is younger than the age Tom Cruise is right now. That's assuming Tom Cruise obeys the standard laws of time and time travel – which we're pretty sure he doesn't.
Harold Faltermeyer is once again the composer for the music in the film – this time alongside Hans Zimmer. This is a film with aviator glasses, all sorts of competition, lots of memories. Basically get your memberberries out because you're going to be "membering" a whole bunch of stuff from the first film. That includes Kenny Loggins only song, "Danger Zone." This film was directed by Joseph Kosinski.
The film Top Gun: Maverick is set for release on June 26, 2020. This is the USA-based release date, and it's not the first! Originally this film was set to be released on July 12, 2019, but it was pushed back as of August 2018 – weird! Also remember – Tom Cruise is still part of Scientology, so... just keep that in mind.