Top Gear USA cancelled by History Channel, Rutledge Wood reveals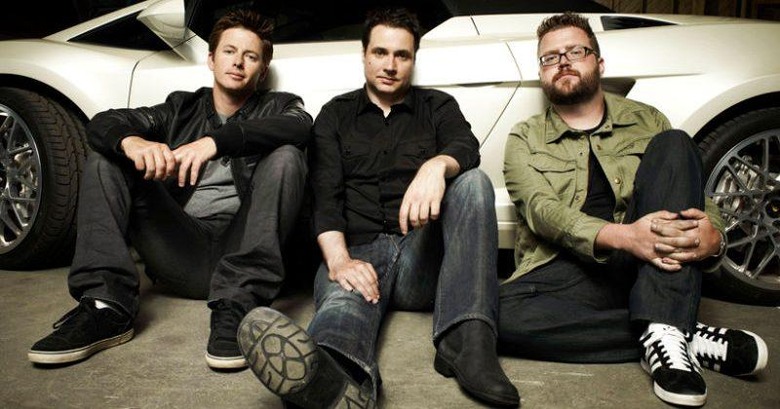 Sad news for fans of Top Gear's American series – co-host Rutledge Wood has revealed that tonight's show will be the final episode to air on History Channel. It would seem the network has decided to pull the plug on Top Gear USA, ending the show's nearly six year run rather suddenly. Wood took his Facebook page to express his disappointment in the decision and to thank fans for watching throughout the years.
However, there may be a glimmer of hope for those of you who don't want to imagine a world without Top Gear USA, as Wood says he doesn't think the show itself is finished even though this is the end of its run on History Channel. "It's been an amazing ride for sure, and although I don't think the show is done, it appears that it's done with our friends at History, and we're incredibly grateful for being a part of the A&E Networks family," Wood wrote.
Top Gear USA originally launched back in November 2010, after being shopped around to American networks by the BBC for years prior to the series premiere. Before landing at History Channel, pilot episodes were filmed for both NBC and Discovery, with neither network opting to pick the show up. Finally, History Channel decided to pick up the show, which stars Wood, Adam Ferrara, and Tanner Foust.
This news comes during an interesting time for the Top Gear media empire in general. After cutting loose Jeremy Clarkson and watching his two co-hosts follow him out the door in early 2015, BBC Two relaunched Top Gear UK with hosts Chris Evans and Matt LeBlanc, which is about to wrap up airing its first season. Meanwhile, Clarkson and his former Top Gear UK co-hosts Richard Hammond and James May will be starring in a new Amazon Prime series called The Grand Tour, which is set to premiere later this year.
So, Top Gear shake ups all around, it seems. Hopefully Wood is right and this won't be the last we hear from Top Gear USA, but in the meantime, it sounds like the show will be ending its tenure with History Channel with a bang: for their final episode, the crew will be heading to Cuba to drive a handful of classic American cars. Will you be watching?
SOURCE: Facebook