Former Top Gear hosts sign with Amazon for new show

We may receive a commission on purchases made from links.
For those who've been missing the beloved former hosts of the BBC's Top Gear, fear not, as Amazon has just announced its signed Jeremy Clarkson, James May, and Richard Hammond for a new car show exclusive to the streaming video service of Amazon Prime. Once Clarkson was fired from Top Gear earlier this year and his two co-hosts quit in unison, it became apparent almost immediately that they were looking to take their act somewhere else.
It was long assumed that Netflix would be the one to sign the trio, especially a month ago when Clarkson confirmed that a show was in the works with executive producer Andy Wilman, who also left Top Gear. This signing is a big win for Amazon, which hasn't yet scored nearly as many big exclusives as rival Netflix. Plus, there's the fact when Clarkson & co. were hosting Top Gear, it was the most watched non-fiction show in the world.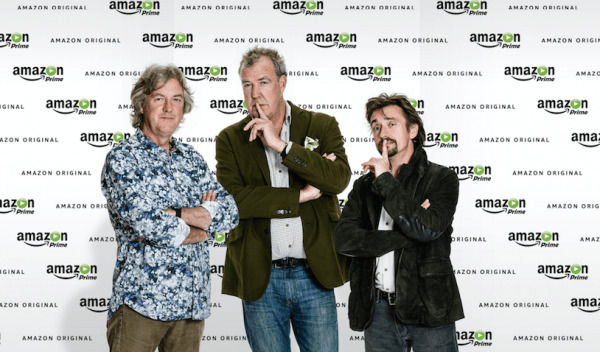 According to early rumors, some said the name of the reborn Top Gear was to be "House of Cars," all we know is... err, well, not much right now, including the confirmed title. Amazon has said they've signed for three seasons of the show, and it will begin airing in 2016. It's not much of a bombshell, but it'll have to do.
I'm very excited to announce that Hammond, May and I have signed a deal with .@AmazonVideo

— Jeremy Clarkson (@JeremyClarkson) July 30, 2015
With the three hosts together again, plus one of the creatives behind the Top Gear we all fell in love with, it's a safe bet at this point that we'll get a show of the same style and humor of what the BBC used to have. Let's just hope for those who live where Amazon Prime isn't offered yet that the service expands in the next six months or so.
SOURCE Amazon