Jeremy Clarkson: Top Gear hosts to reunite for new car show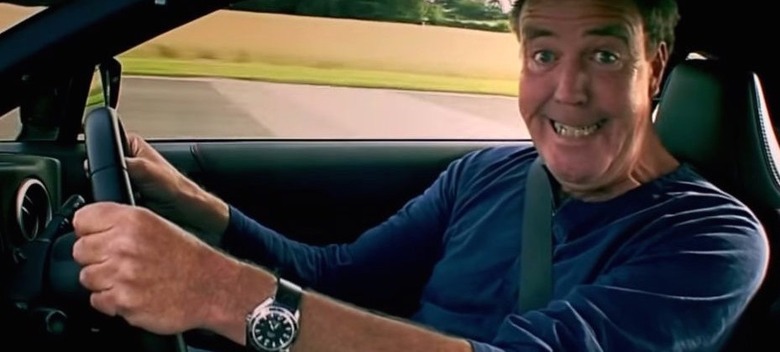 It shouldn't really come as a surprise at this point, seeing as how it's been rumored for weeks already, but Jeremy Clarkson himself has confirmed that he and other former Top Gear co-hosts Richard Hammond and James May will be returning with a new car show. The UK's Sunday Times was told the news directly by Clarkson himself, however several other details still remain unknown. The trio, well known for their long stint as hosts of the BBC's Top Gear, left the show after Clarkson's dismissal earlier this year.
The Sunday Times states that a formal announcement of the new car show is only a few weeks away, however details like the name of the program and which network or service it will appear on haven't been revealed yet. It has long been expected that Netflix was the front-runner to sign Clarkson & co., with one rumored title being "House of Cars."
The Top Gear that fans have known and loved for years came to an end back in March, when Clarkson was let go after he reportedly hit a producer during the recording of an episode. Hammond and May then left voluntarily, choosing not to renew their contracts, as well as Andy Wilman, an executive producer for the show and friend of Clarkson. Wilman has been said to be joining the three co-hosts in negotiations for a new show.
Also mentioned in the Sunday Times' report is that James May will host a live, two-episode special on BBC2 that will cover the building of a car from start to finish. Both this, and the yet to be announced Clarkson show, are expected to premiere sometime after next March.
SOURCE Sunday Times