Netflix rumored to get Top Gear hosts for new show 'House of Cars'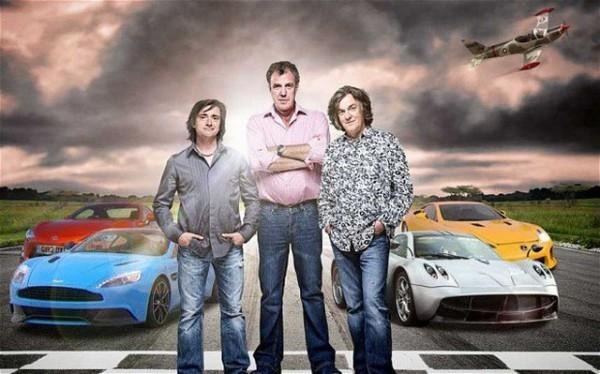 Top Gear fans have been miserable since the hugely popular BBC show was cancelled earlier this year. A dispute over food resulting in host Jeremy Clarkson punching one of the show's producers got him fired, while co-presenters James May and Richard Hammond left in solidarity, offering hope that the trio would be back in some form or another. BBC has had little more to say about the future of the Top Gear franchise, but it seems Netflix may be first in line to offer the ex-hosts a new home.
There have been mumblings for several weeks now about Clarkson, May, and Hammond creating a new car show, but this is the first time a media company has been mentioned, let alone a giant like Netflix. While the pairing of Netflix and the rebirth of a hit show make sense, the follow-up rumor is a bit more surprising: they're supposedly going to the call the program House of Cars.
That's right, a spin on House of Cards, Netflix's hit political drama with Kevin Spacey. It's not a bad idea if you think about it. They can't use the name Top Gear, since it's owned by the BBC, and they do need to come up with something that will get attention/stick in people's heads.
Top Gear fans should be hopeful of Netflix picking up Clarkson and crew, as the streaming giant has become a great place for original shows, including Orange Is The New Black, Unbreakable Kimmy Schmidt, and House of Cards. Actually, Netflix should be hopeful they make a deal as well, as a rebirth of Top Gear would surely bring a huge audience.
SOURCE The Mirror