Top 5 video games arriving in early 2017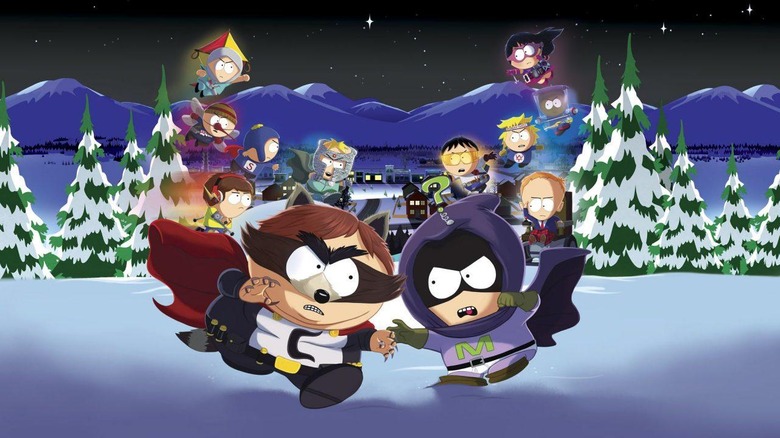 Yes, yes, it's not 2017 yet. That doesn't mean we can't start looking toward the future, especially with the holidays upon us and some pre-order deals being available now. A handful of eagerly anticipated games are scheduled to go live in the first quarter of 2017, and you don't want to miss out on them. Keep in mind, none of these games have launched yet (at the time of publication, that is), so it is possible some of these titles may end up releasing later in 2017 than expected. According to current reports, though, these are going to be the hottest games of (early) 2017.
Resident Evil 7
One of the most anticipated games of 2017 will be available just after the turn of the year, and it'll include PSVR support. Resident Evil 7 has been in the works for many months now, having first been teased more than a year ago before making its public debut at E3 this summer. The game won't be available until January 2017, but PlayStation 4 owners with a PS Plus membership can download a playable teaser now — this doesn't feature content from the main game, but does show off the graphics and atmosphere you can expect.
Says Capcom, Resident Evil 7 biohazard will support the PlayStation 4 Pro's 4K and HDR features, as well as PlayStation VR. The company has teased that its PSVR experience will be unlike anything else. "No Resident Evil you've ever survived," the company said earlier this year, "can prepare you for this." GameStop and Amazon are both offering pre-orders for the title, though there doesn't appear to be many perks involved in ordering before launch. According to GameStop's website, preorders will be available to download on January 24 at 6AM CST.
South Park: The Fractured But Whole
South Park: The Fractured But Whole (say the name out loud a couple times if you haven't gotten the joke yet) was originally supposed to come out this December, but things changed and South Park Digital Studios announced that more time is needed to get the game in working order. For this reason, The Fractured But Whole has been delayed until March 2017, just barely squeaking it into the year's first quarter. Check out the trailer:
According to Ubisoft's website, The Fractured But Whole revolves around the 'Coon and Friends' superhero group. Gamers will be able to recruit up to 13 members for their own group and set out into South Park to explore the city's 'seedy underbelly,' among other things. The game is available to preorder for $59.99; those who do so get a digital download of "The Stick of Truth" for free, as well as bonus content not available once the preorder ends.
The Walking Dead from Overkill
Telltale has a bunch of TWD titles, but its games tend to be an acquired taste and not everyone is fond of these episodes. If you happen to be one of those people, good news: Overkill Software has announced its own The Walking Dead video game, and it's going to be a doozy if the trailer's anything to go by.
Warning: Some may find the trailer below upsetting. NSFW.
The game was originally supposed to be released this year, but it has since been bumped into early 2017. There are some reports indicating it won't be released until the second half of next year, though, so you may have to wait a little longer than anticipated to get this title. We don't know the particulars yet, such as cost and possible bonus content, but we do know it'll be released for the Xbox One, PS4, and PC. We also know there will be a 'VR experience,' but Starbreeze — the company behind Overkill — doesn't have any release date info on that yet.
Halo Wars 2
Xbox One and Windows device owners will be able to get Halo Wars 2 starting on February 21, 2017, marking the latest installment in Microsoft's popular video game series. The game will focus on Captain Cutter and the crew of the UNSC Spirit of Fire who awaken after decades to find themselves facing "formidable threats." Gamers will be tasked with combating "The Banished" and one warrior in particular named Atriox. Microsoft describes this game a combat strategy offering.
Halo Wars 2 is being developed by 343 Industries/Creative Assembly and is available to preorder now for $59.99 USD for the standard bundle. There's also a Halo Wars 2 Ultimate Edition preorder for $79.99 USD; this edition includes a season pass and "Welcome to the Ark."
Tom Clancy's Ghost Recon: Wildlands
Ubisoft showed off Tom Clancy's Ghost Recon: Wildlands at E3 earlier this year, and you'll be able to play it starting March 7, 2017. This game is set in Bolivia, where the Santa Blanca Mexican drug cartel rules with a mixture of fear, lawlessness, and violence. Gamers are introduced into this world as "The Ghosts," one member of an elite U.S. spec op team tasked with destabilizing and ultimately destroying this cartel.
Ghost Recon will be available for the Xbox One, PlayStation 4, and PC. Gamers will be able to play via co-op or solo, and can explore the world on Ubisoft's website ahead of the debut. As expected, you can preorder the title now in standard, deluxe, or gold editions for your respective platform starting at $59.99 USD. Gamers who preorder get a bonus mission called "The Peruvian Connection."