Resident Evil 7 biohazard: playable teaser available now in PS Store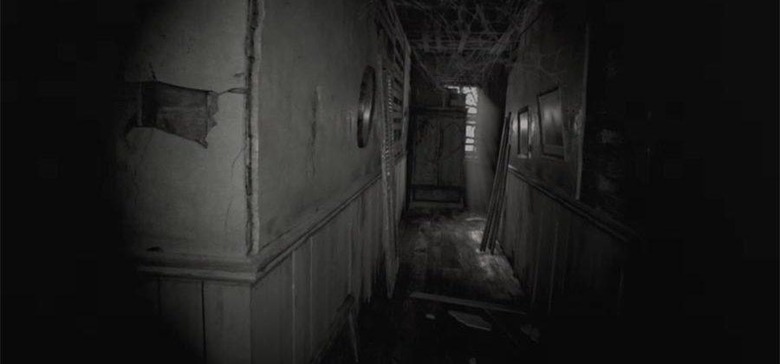 Can't stand the thought of waiting until January to get your hands on Resident Evil 7 biohazard? There's good news if you happen to own a PlayStation 4 and have a PlayStation Plus subscription: Capcom has released a playable demo of the game that you can download right now. Even better, this isn't simply a small piece of the full game, but rather a completely separate and unique piece of content.
If you have both the PS4 console and a PlayStation Plus subscription, head into the PlayStation Store, scroll down to the "PS Plus" section, and you'll see the Resident Evil 7 biohazard teaser. From there, and as shown below, you'll be able to pre-order for $59.99 if you so choose (it comes with a couple perks for doing so) and download the playable teaser.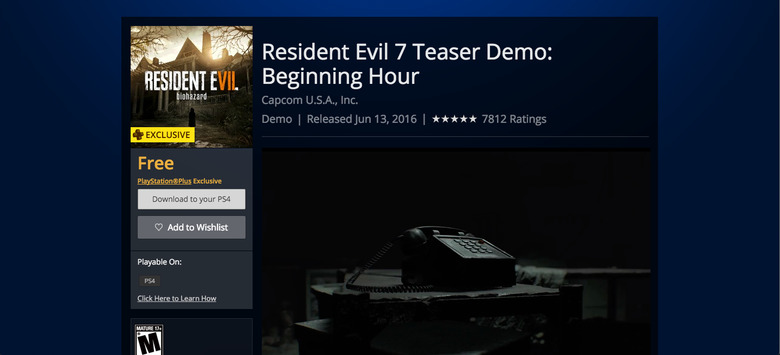 Speaking to Polygon at E3 this week, Capcom's Koshi Nakanishi said the playable teaser exists to give gamers an idea of what they can expect from the game, not a preview of that game itself. The teaser demo is said to be "fully representative" of what fans will get in Resident Evil 7 biohazard...but without the potential spoilers that an actual piece of the game may present.
Unlike the Silent Hills demo, Capcom has no plans to yank the playable demo out from under gamers' feet. The download is a little under 3GB in size; while you're waiting for it to download, you can check out other gamers' footage on the teaser's PS Store page or check out one of the many walkthroughs already published, such as the one below: