Resident Evil 7 biohazard hits PS4, Xbox One and PC on January 24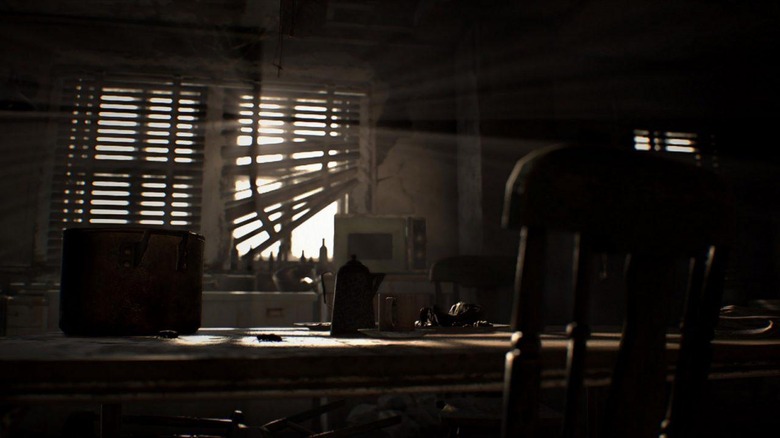 Capcom has been teasing fans over Resident Evil 7 since this past October, with the most definite tip seeming to come last month in the company's financial statement, which suggested we'd see something big in the Resident Evil franchise by March 2017. As it turns out, we won't have to wait that long — at E3 this week, Capcom took the wraps off Resident Evil 7 Biohazard, and it'll be arriving on PlayStation, Xbox One and PC this upcoming January 24.
"Resident Evil 7 biohazard is the harrowing homecoming you've been waiting for," Capcom has announced, with the company saying that it "has heard fans' masochistic cries" for another installment in the Resident Evil series. The game, based on what we've seen so far, looks more than exciting. Capcom promises it'll bring photorealistic graphics as well as an immersive first-person view, which will likely be extra incredible in VR.
According to Capcom, it used the proprietary in-house RE Engine for Resident Evil 7, which helped generate the "shocking degree of visual fidelity" gamers have been promised. The RE Engine is said to be fully VR compatible, the likes of which will include fine and up-close details of settings and objects in ways past games couldn't offer.
Speaking about the VR experience specifically, Capcom says the experience will be beyond anything offered by past horror games. "No Resident Evil you've ever survived can prepare you for this," the company said.
This upcoming installment will be set after everything that took place in Resident Evil 6, and it'll all revolve around a rural American setting in which a "derelict plantation mansion" is the focus. The gamers will be heading inside of this mansion and around the estate in hunt of whatever terrifying mysteries it holds.
As far as availability goes, you can currently pre-order the game in the PlayStation Store (in North America, that is); those who do so will get an exclusive Resident Evil 7 PS4 theme as well as a Survival Pack (both Standard and Digital Deluxe pre-orders). The survival pack will include an early unlock for the hardest difficulty mode and some unspecified item.
Those on PC and Xbox One will be able to pre-order "soon," but no date was given.
SOURCE: PlayStation Blog, Capcom