TOOL Fear Inoculum Limited Edition CD released today with a charging cord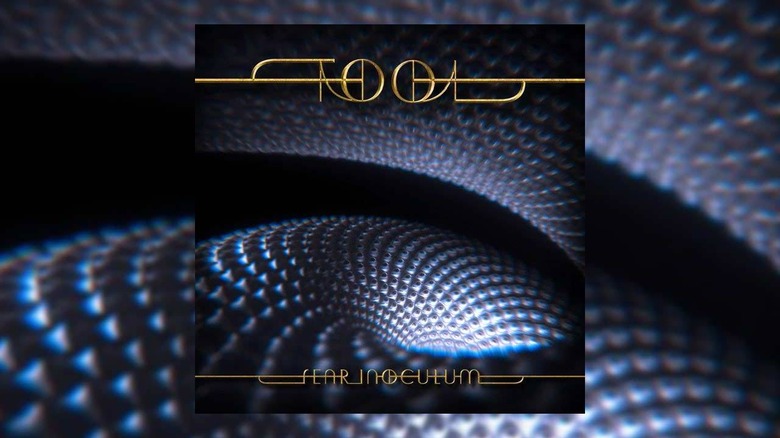 There's a tiny rechargeable battery in the Special Edition CD release of the latest album from TOOL: Fear Inoculum. This is the first new album from TOOL in 13 years. They've been known to deliver next-level game-changing packages with their Special Edition album releases. This newest album does not end that legacy.
Below you'll see an unboxing (unwrapping) of the Deluxe CD Package, aka Special Edition, Limited Edition, etcetera. This comes from the folks at 92.7/96.9 WRRV, with Simon and JB from Darkside Records. They do a pretty decent job of showing what's inside the package and what the package is made of right out the gate-fold gate.
The most interesting bit about this packaging is the display and controls. Not that there IS a display, but that the display is treated with such care. In the past, with how miniature display were treated so carelessly in advertising use, we might've seen a display that shows a video once, then dies. Here in 2019, it's treated like something precious.
This album's packaging was conceived by and directed by Adam Jones. It has a 4-inch HD rechargeable screen with "exclusive video footage" as well as a charging cable – so you can watch the video and listen to the video multiple times. This version of the album also sports a 2 watt speaker, a 36-page booklet, and a digital download card for some extra audio you can download from the internet.
This Limited Edition release of the album is available in stores today – but you'll probably be hard pressed to find one on a store shelf. They're on eBay already, of course, for multiple hundreds of dollars, but if you find one in a store you might pay just under $40, or so.
This is just the CD version of the album in its Limited Edition packaging. There'll also be a non-limited version on CD as well as at least one version on vinyl. You can also listen to the album in its entirety as of this afternoon on basically every streaming music platform in existence.